AOPHA stands for Association of Ohio Philanthropic Homes for the Aged. Every year they sponsored a state-wide art show.
These are my mother's ribbons for awards she won for artwork she made during her last years, when she lived in a nursing home. My mother always won First Place ribbons for the Regional contest, and always placed either First, Second, Third or Fourth in the State contest.
It wasn't a professional art show and it certainly wasn't her high point as an artist. But the sense of community and purpose really made her happy and kept her busy at the nursing home, where she lived out her last six years. It was a reciprocal relationship by which the community and the individual benefited from each other equally.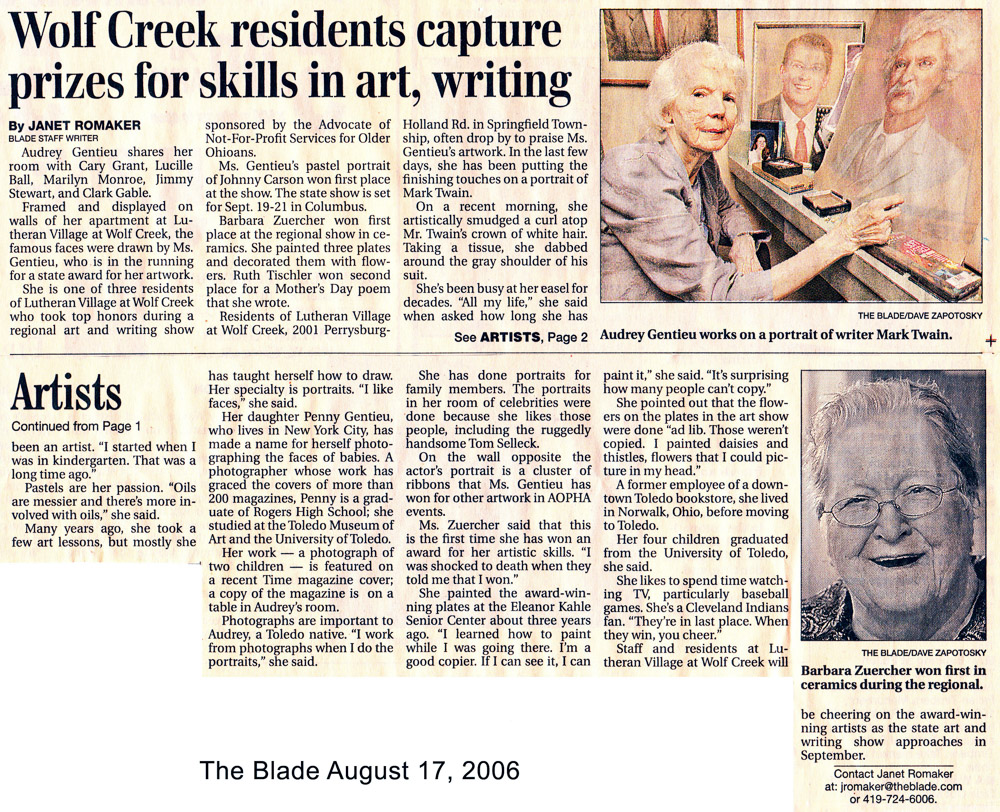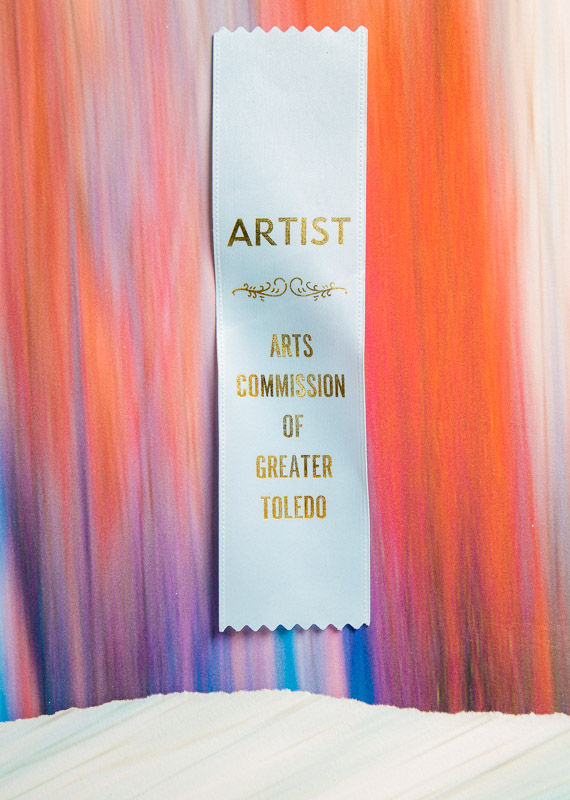 In 2008, ten months before she died, she had a show of her golden-era movie star portraits at the Arts Commission of Greater Toledo's Parkwood Gallery. The newspapers wrote about the show. It was pretty great. People came to the opening who she worked with fifty years earlier, like the owner of the Deluxe Frame Shop where she had the portraits framed that she made for private and public commissions back in the 50's and 60's.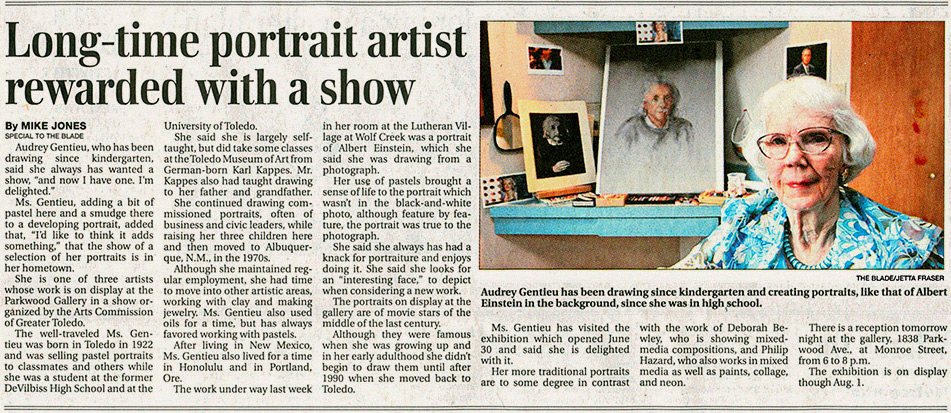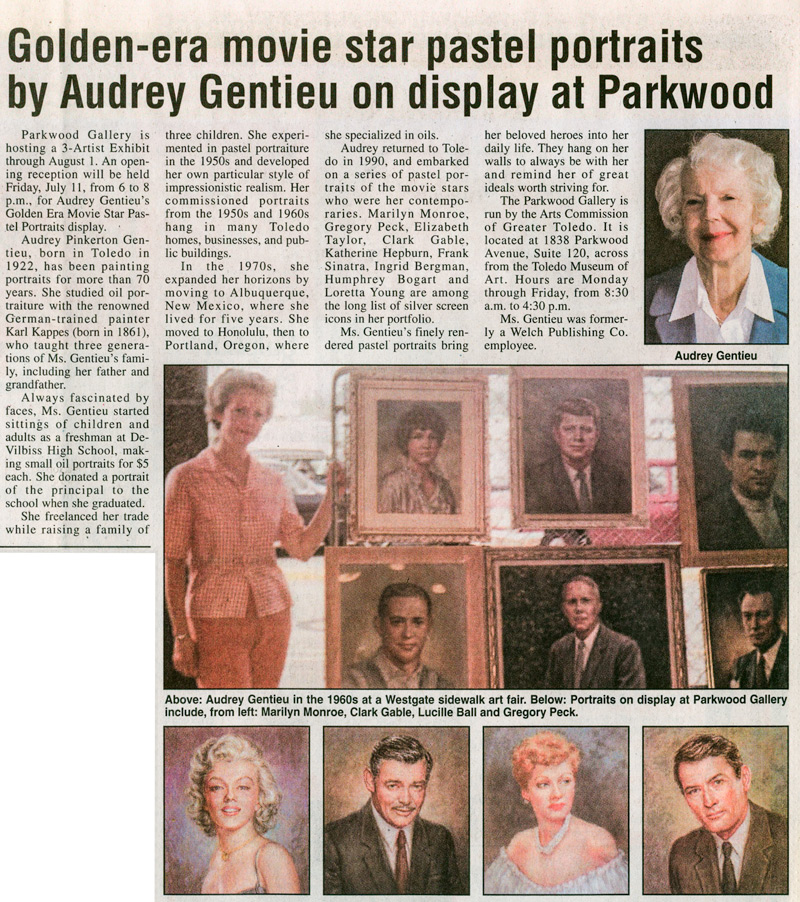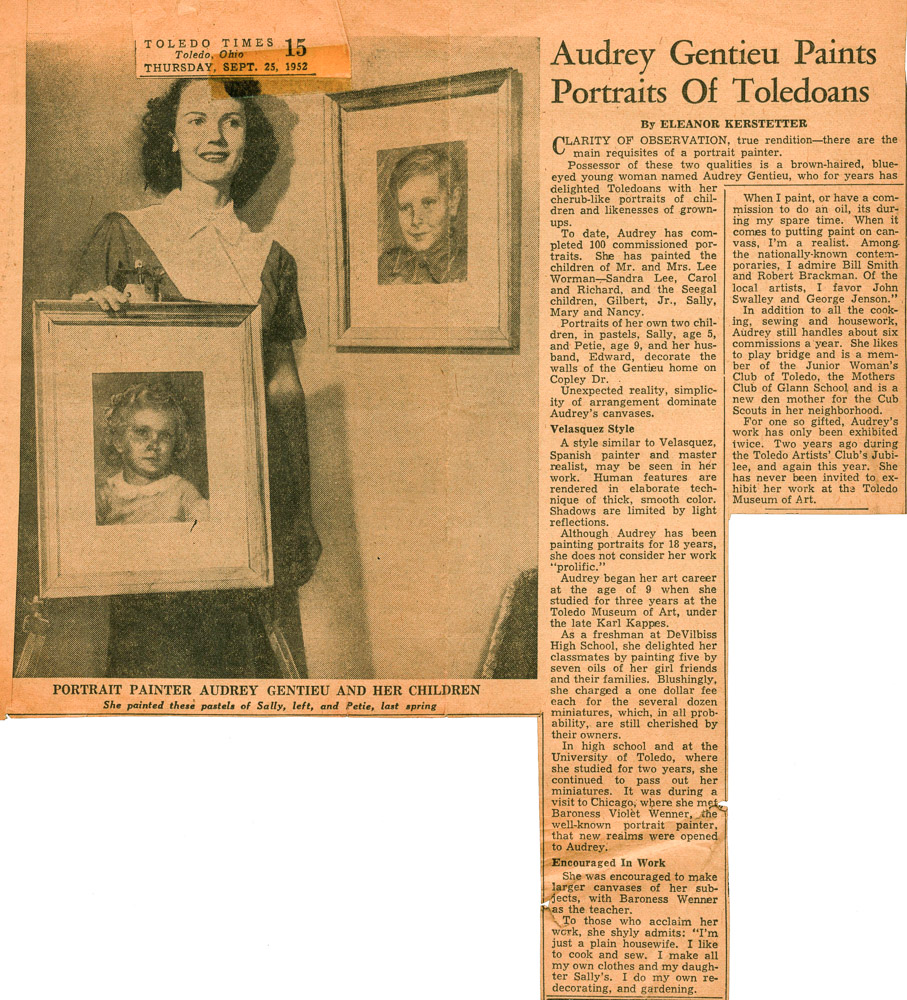 My mother left Toledo in 1973, to live in Albuquerque, Honolulu, and Portland, Oregon, returning to Toledo in 1990.