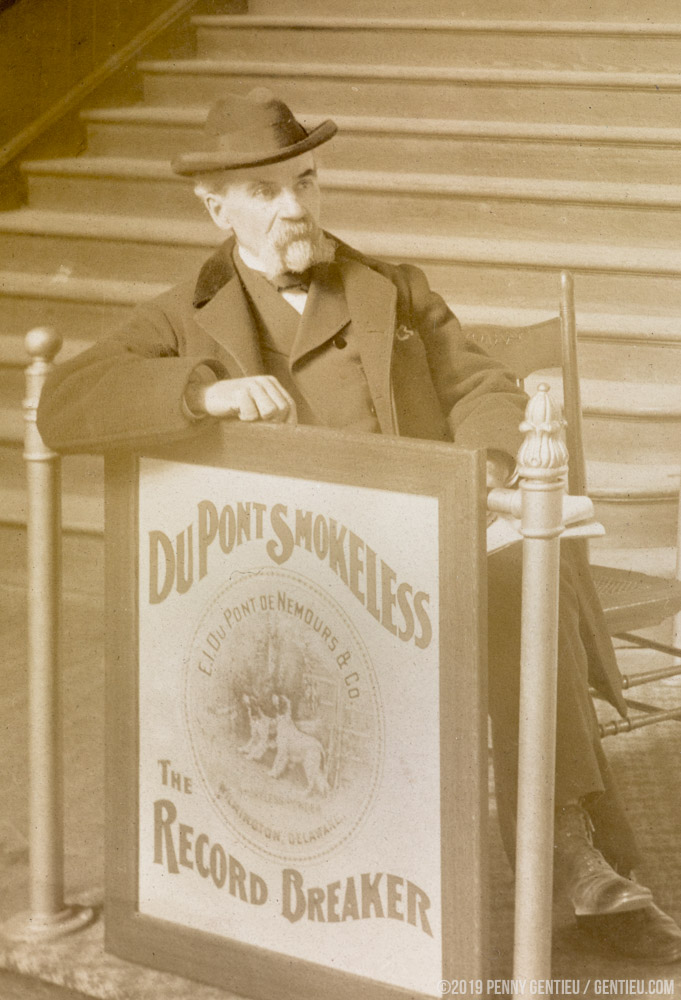 I loved finding this photo of my great great grandfather, Pierre Gentieu, who worked for DuPont Powder Company in Wilmington, Delaware, and his connection to Toledo.
It's totally art related, with the renowned dog painter, Edmund H. Osthaus, who, at the invitation of David R. Locke (creator of the Petroleum V. Nasby letters), came to Toledo in 1886 at the age of 28 to head up the Toledo Academy of Fine Arts.
In the 1890's, at the beginning of Du Pont's smokeless powder manufacturing, Osthaus was commissioned by DuPont to make paintings of hunting dogs for advertisements and calendars. The affiliation with DuPont lasted over 20 years, until after the first world war, when Du Pont transitioned from making explosives to making chemicals.
This is Pierre at the Sportsmen's Exposition (an early trade show) at Madison Garden in New York, circa 1899. Osthaus, as an original member of the Tile Club, was one of the artists who started the Toledo Museum of Art.