I was researching my great great grandfather in Louisiana, March, 2000, So lucky to have met two very special Civil War historians, Chris Pena and Andrew Capone, who lived in the area of Pierre's first battle, an hour up the river from New Orleans in Donaldsonville and Thibodeaux.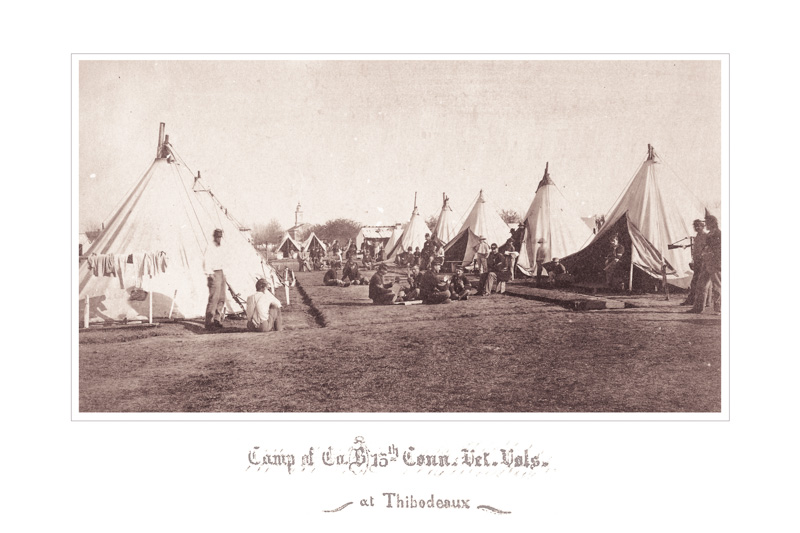 By day, they gave us a tour of the area, showing us where Pierre's camp was, where his first battle was. At night, they treated us to a memorable Louisana home cooked dinner of delicious Sauce Piquant at Andrew and Judy's house in Donaldsonville.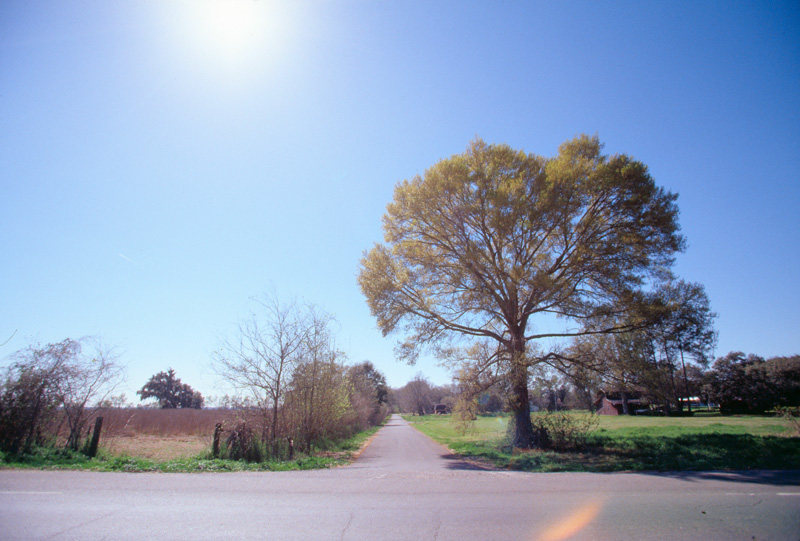 I told them story of my ancestor, how in 1861, Pierre initially signed up with the Louisiana Militia, but in 1862 refused to join the Confederacy. It was April, and the Colonel led the militia company to Vicksburg from Fort Livingston. Half way to Vicksburg, in the very town of Donaldsonville, Colonel Theard lined up his men and gave them a speech. He told them of his orders to go to Vicksburg, but explained that he had no right to take them outside the state without their consent. He hoped they would go, but he didn't want to force anyone. The Colonel then offered any man an opportunity to declare if they were against the cause of the Confederacy. If any man had any scruples about it, that man was free to step out of the ranks.

Pierre wrote these words in a letter 50 years later about precisely what that moment felt like:
Then came the time for me when I had to decide at once.  My conscience and pride were struggling; one was saying you ought not accept the cause of slavery; and the shame to appear before my comrades, as if I were afraid because we would have to fight, was a struggle indeed; but I made up my mind now or never whatever happens—I stepped out the first one in my company with cries of coward from the rear.

There I stood for a few long moments until Albert Fest stepped out from the right of the company. A very tall man compared to me, he said, 'Pierre, I am with you on this!' Then 30 German men stepped out soon after that. As we were the butt of all insults from behind, the Colonel put a stop to that very quickly, saying 'None of that, men, it takes more moral courage for those men to step out as they have done than to stay in the ranks'; and closing the few of us near him he spoke kindly, but sadly, saying to leave all our equipments, taking only our personal property—-that New Orleans was so many miles off, in such a direction—-we could get there the best way possible—-that we were free;  and so we left worrying whether or not some of the hot headed ones might shoot at us; but the Colonel kept them in line until we disappeared in the woods.
Andrew and Chris were very nice about it, considering that I was eating dinner at Andrew's house, telling them how Pierre quit the Confederacy and joined up with the Union. I worried about how polite I was being to tell them that story at their dinner table. But Andrew told story after story after that, maybe to give me some needed Confederate education.
After dinner, Andrew took us into his workroom. He excavated battle grounds, including the site of Pierre's first battle as a Union soldier. Andrew looked through the baggies of bullets, then handed me a bullet covered in white rust and dust, saying, it was Pierre's bullet. Pierre dropped it during his first battle. The bullet never hurt anyone, Andrew pointed out, and it was mine now because Pierre wanted me to have it.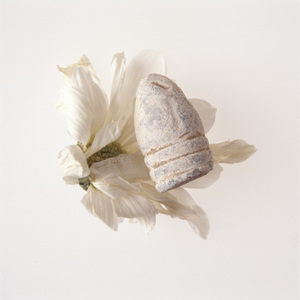 I gladly accepted the bullet for all of its poetry and brought it back up north. I arranged it in my studio along with some toy soldiers that I bought in New Orleans, one to represent each of five generations, and a broken brick Chris and Andrew gave me from the ruins of Fort Butler, and some spanish moss. The soldiers were slightly precarious on the brick, because some mornings I would come in to find that the soldiers had fallen on the floor or into the spanish moss, from the vibrations of the Six train that ran through the basement of the Lafayette St. building. But never Pierre, and never the bullet.