I'm amazed to find my book in the
"Fifty Thousand Dollar Book Club" on Amazon.ca!
Check out the company that Tom and I, and our book, Baby For President, keep,
during the Great Pandemic…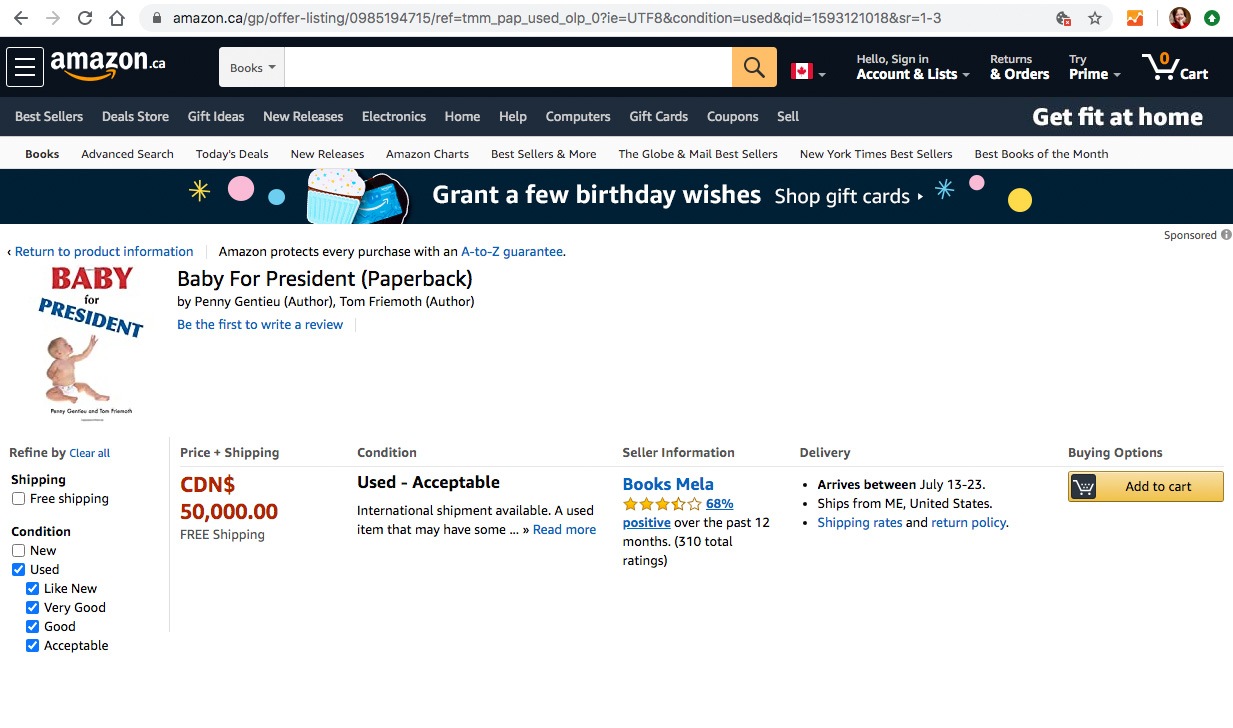 What a great thrill it is to see that Baby For President is up there with such classics as the rare antique collectible 1894 edition of Great Expectations ($26,000), Alcoholics Anonymous 1st Edition 2nd Printing, 1941 ($12,999.99), The Cat in the Hat, First Edition, First Printing, 1957 ($9,500) and Charles Darwin's On The Origin Of Species 1st Issue, 1860 ($19,019.95) —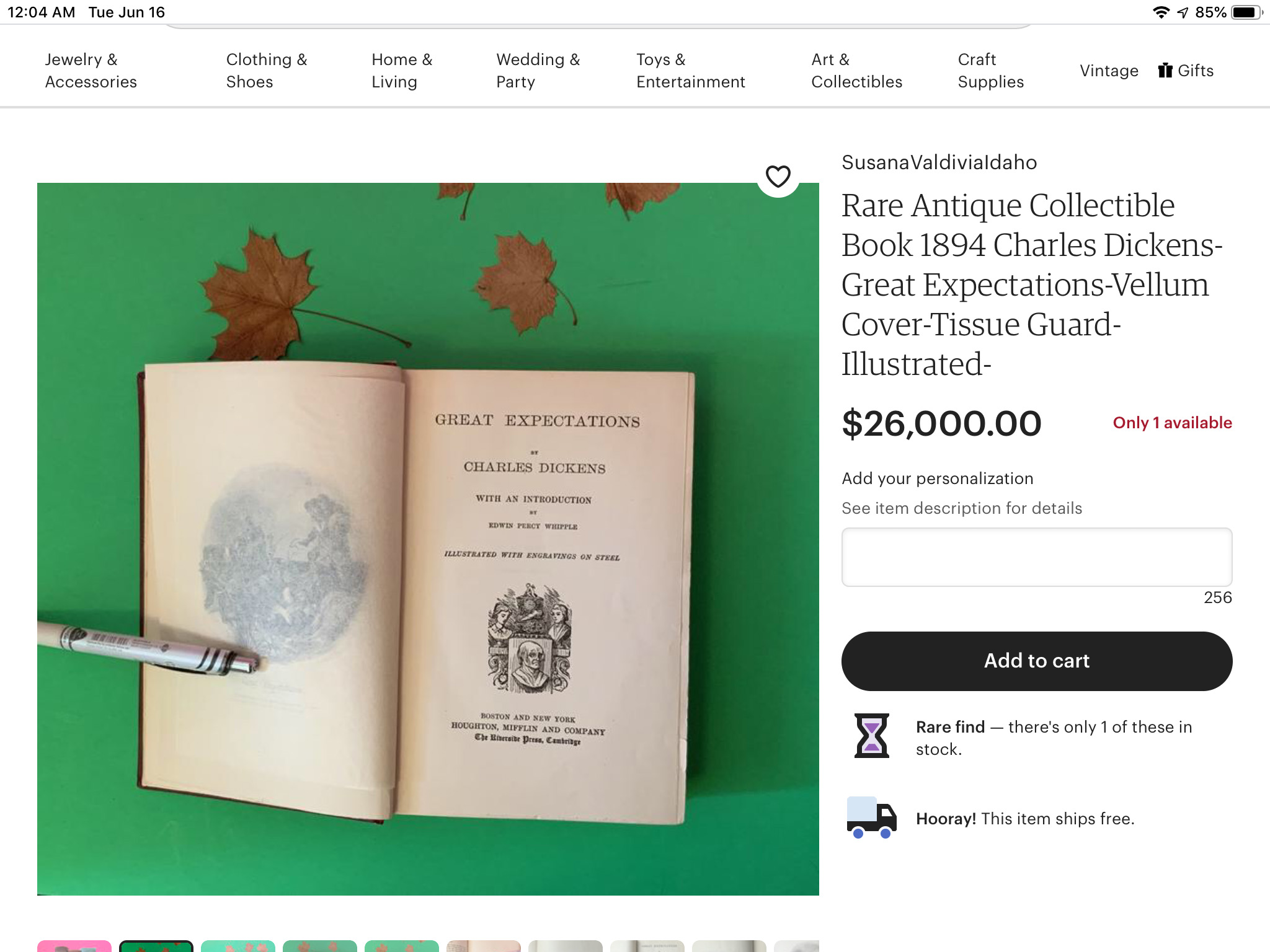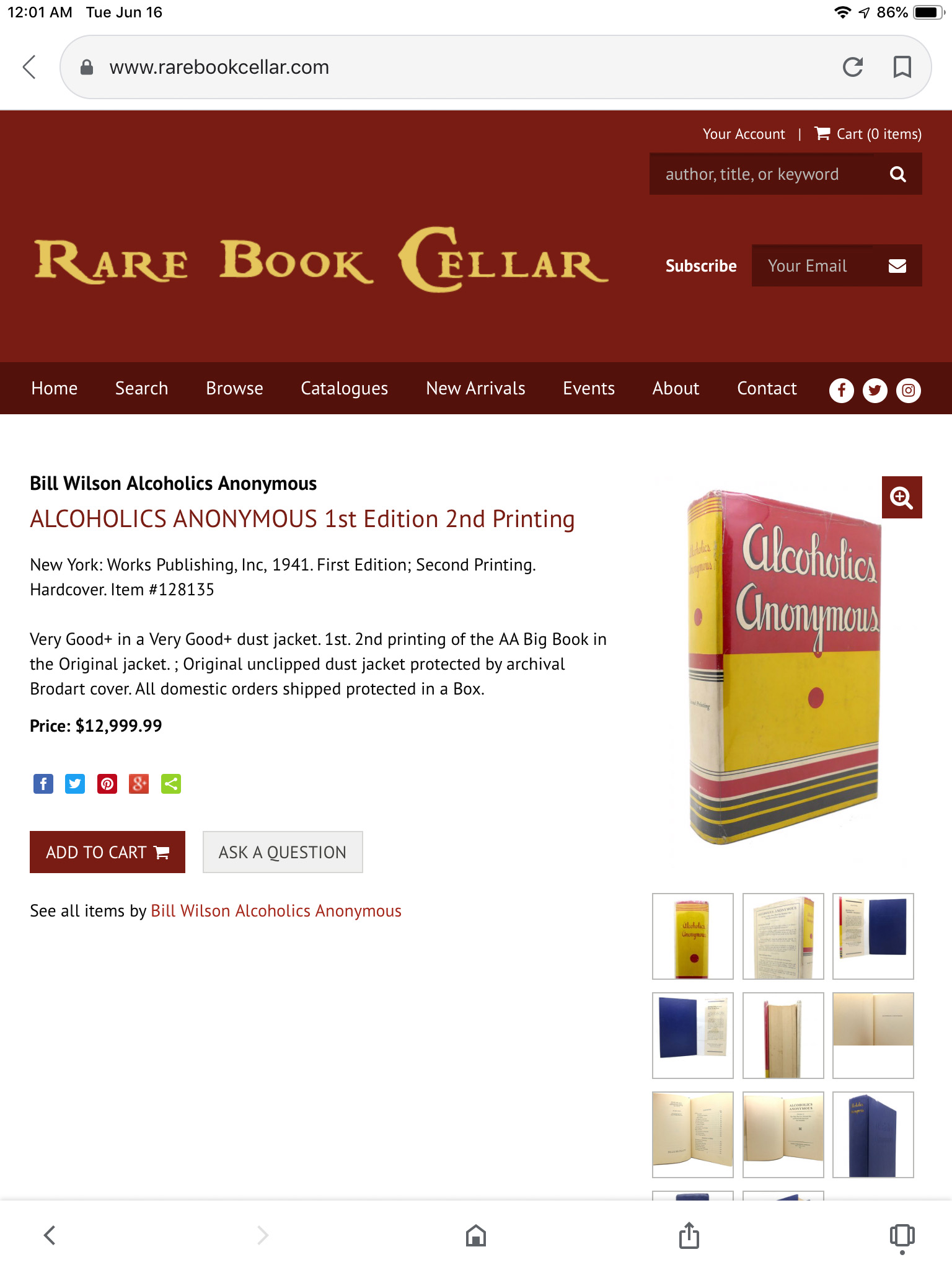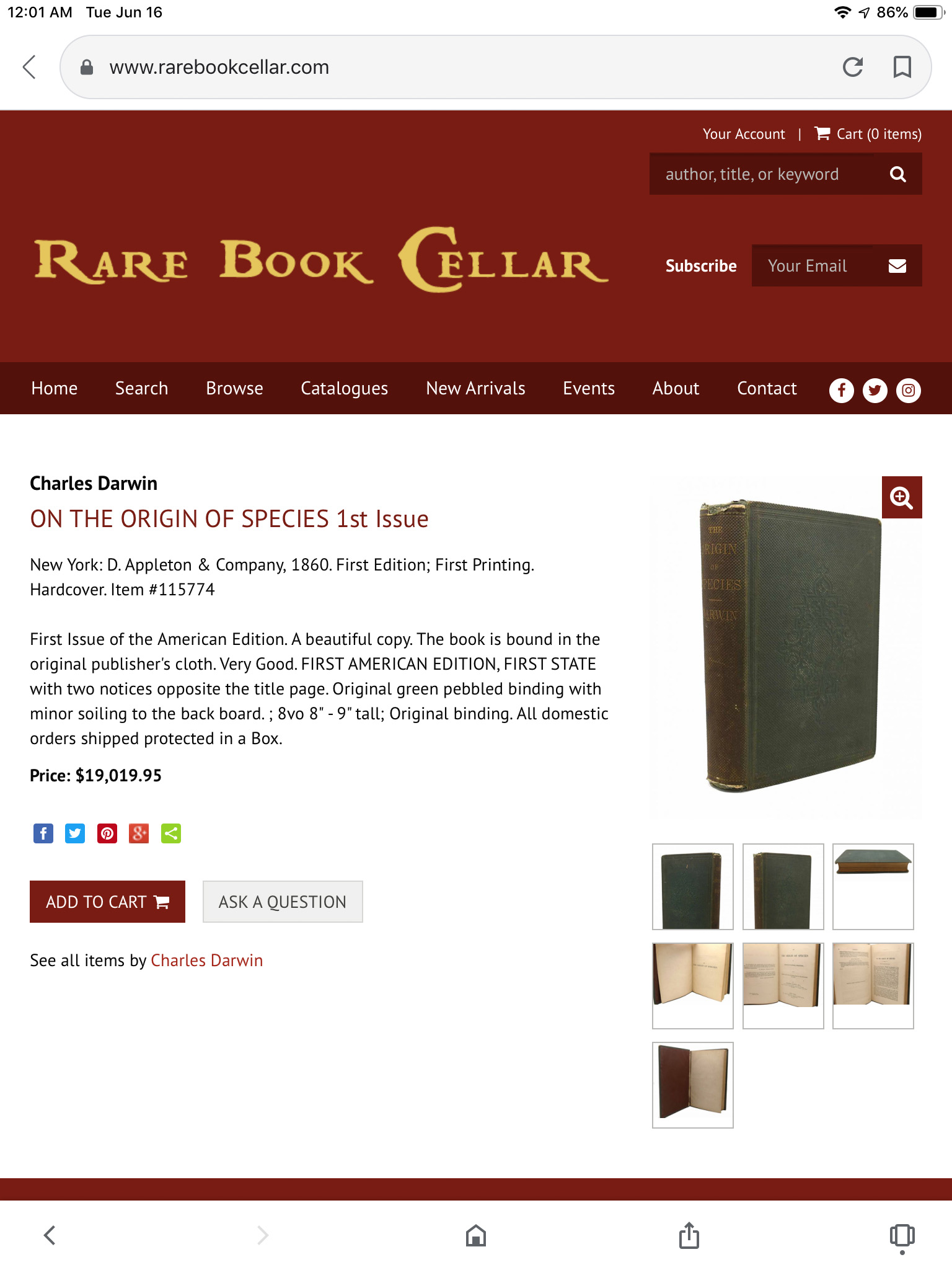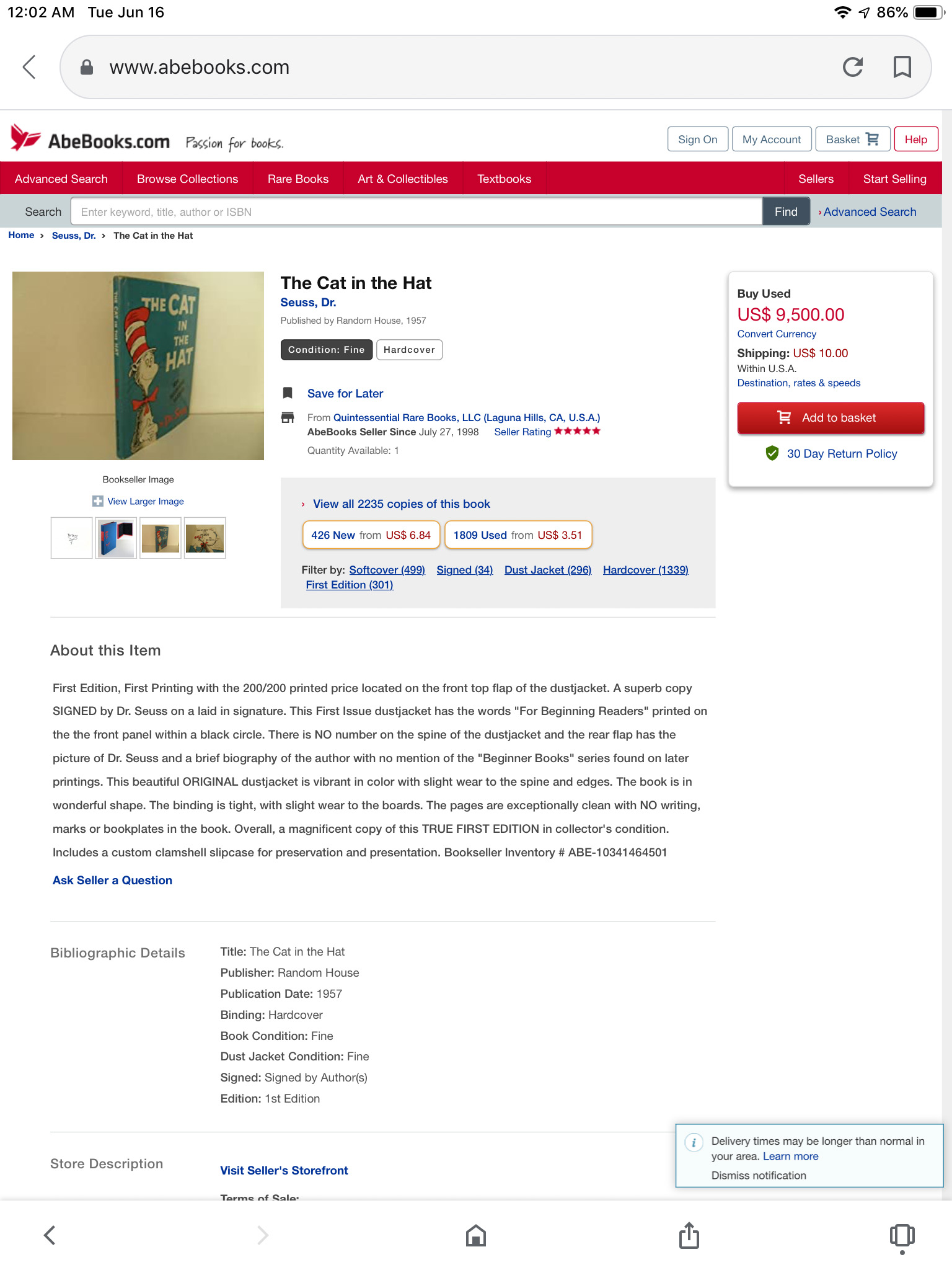 And yet our little book, Baby For President, a used, not so good copy, sells for more than any of these classic books — $50,000 Canadian Dollars! Not too shabby!  Who would ever think we'd see the day…
Except that it's not very flattering when Amazon keeps our book out of print  – our self-published book through Amazon banned from US listing and $14.95 sales, yet it is listed for $50,000 and we receive none of the $7,500 commission that Amazon makes on this so-called sale from a listing of our book that isn't even available – it's not truth in advertising – our book is kept out of actual sale, not being able to be printed — we can't buy any author copies and it's not on Amazon.com — no books are in circulation, but Amazon is allowing the use of my copyrighted image on a phony listing of our book on "sale" for "$50,000" on Amazon.ca — wow — on an Amazon "Marketplace" that was just made public, in an article by CNBC, to be a hotbed of fraudulent activity.  Yes, I can relate to that…
It makes me miserable to know that my hard-earned copyrighted artwork is being used for such a purpose which is not fair and is not licensed by me.
UPDATE July 24:
These $50,000 listings on amazon.ca have been removed, but the same third party seller has now listed my book for sale on amazon.co.jp for 50,000 Yen.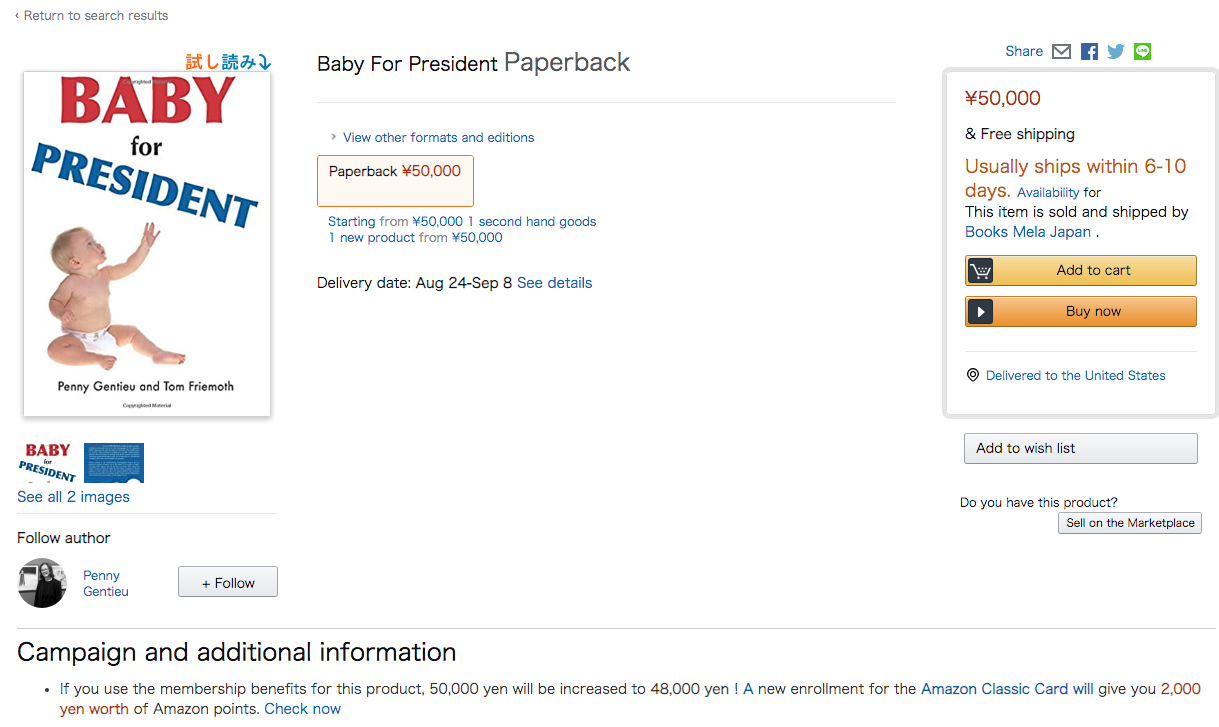 And still, my book is not for sale in the United States (the only authorized territory) for my set price of $14.95 or any price. My book is locked down in my KDP Bookshelf, not allowing me to touch it. There is no product to sell, but I'm forced somehow to lend my name and reputation to this phony listing and dangerous activity.