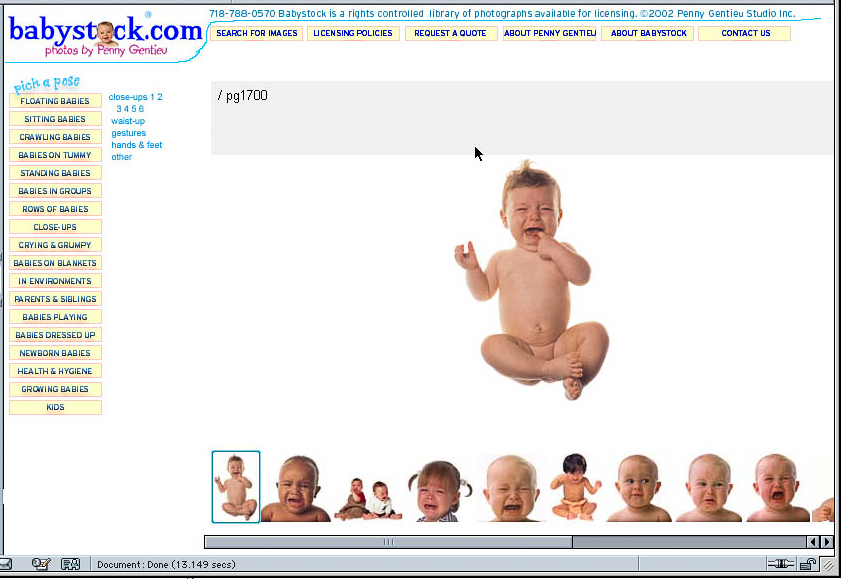 Happy Birthday, Babystock! You are not 21 anymore! I remember perfectly how you came about — it was during a conversation with Tom, and we were all in the car, with Anna, driving home from our summer vacation in Montreal. I had taken the new Getty contract with me to read during our trip, which was simply awful. So Tom said, we really have to get our own stock photo website, let's call it babystock.com.
We rushed home and ran to the Internic website to register the domain name. Miracle of miracles, the babystock domain name was free for us to own!
And miraculously, I won an award for "best website" from the photo industry trade magazine, PDN, for my other website, gentieubabies.com. Babystock gained immediate attention from the full page article, which helped, together with my promotions, make babystock an overnight success, and Newsweek was my first babystock client.
22 years later, stock photography has gone rotten, but babystock has remained exclusive and distinctive. Babystock is a pretty great collection, that resonates freshness and originality.