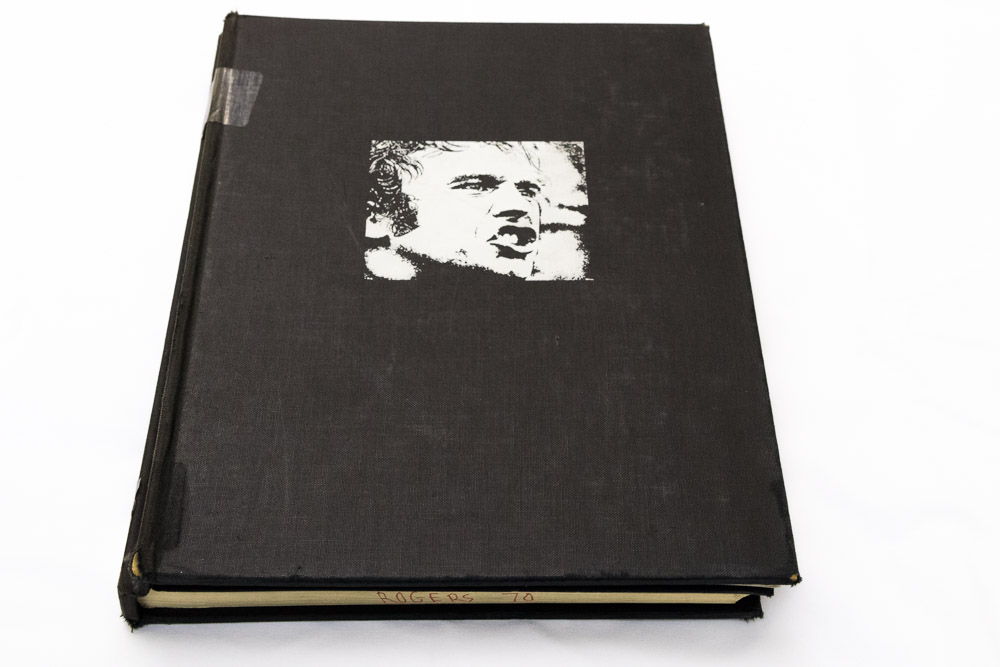 Sam Abell
When I was a lowly sophomore on the Rogers High School yearbook staff, Sam Abell was an English teacher and the yearbook advisor. He was 24 and really funny, smart and had so much energy.
He told us that we were coming out with a 16,080 page Summer Supplement for the yearbook. But how could that possibly be, it would be so big! We had to wait and see.
The Summer Supplement arrived, and it was less than 1/4 inch thick. It was comb-bound with a tab to stick in the front of the yearbook, 25 pages that were cut in thirds, "2x to the third power," which created the 16,080 different page combinations.
It was a genius example of thinking out of the box. It was a great teaching moment, and the math lesson was the least of it. And what a lot of amazing photographs! Not only the "original" photography of the students, but famous photos from the Sixties.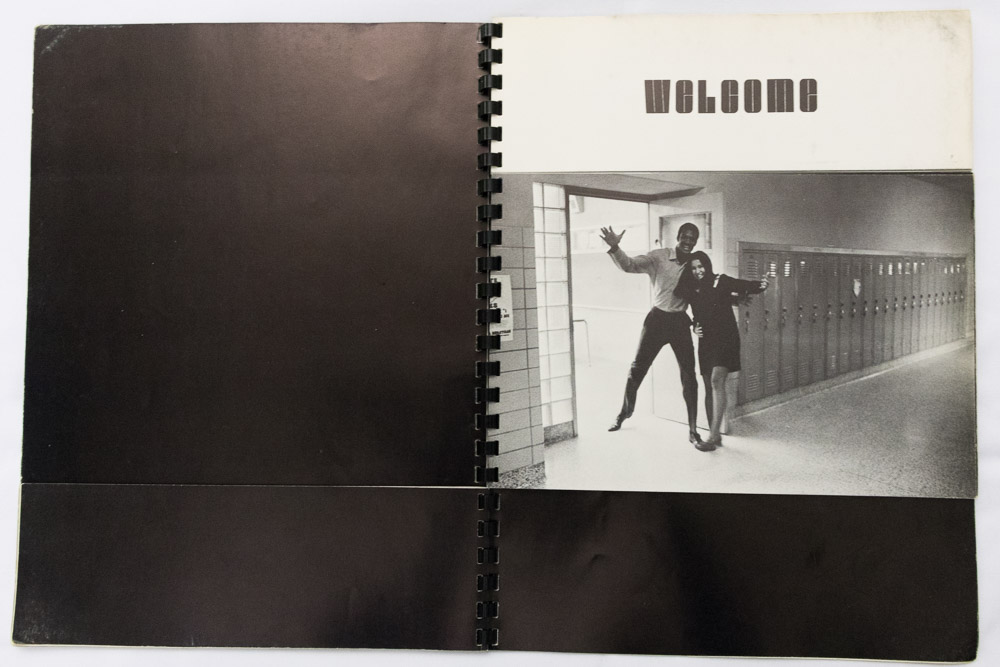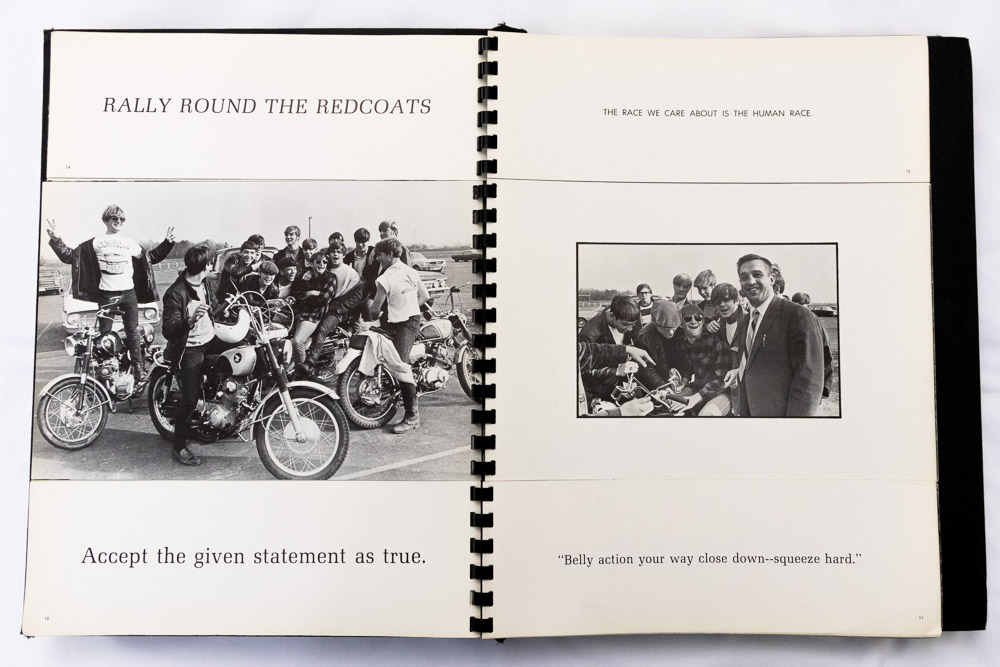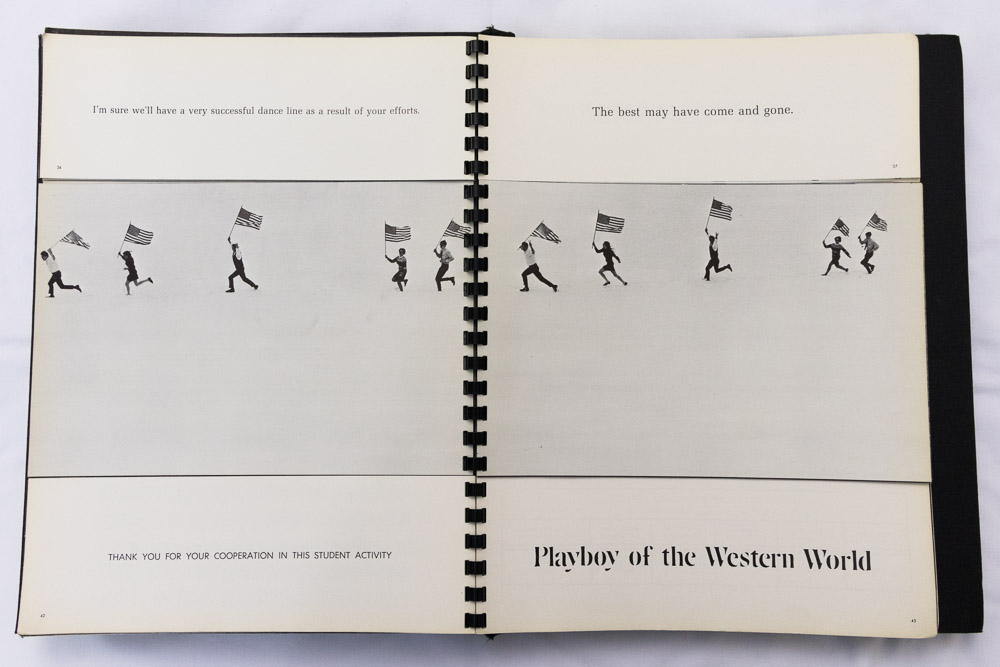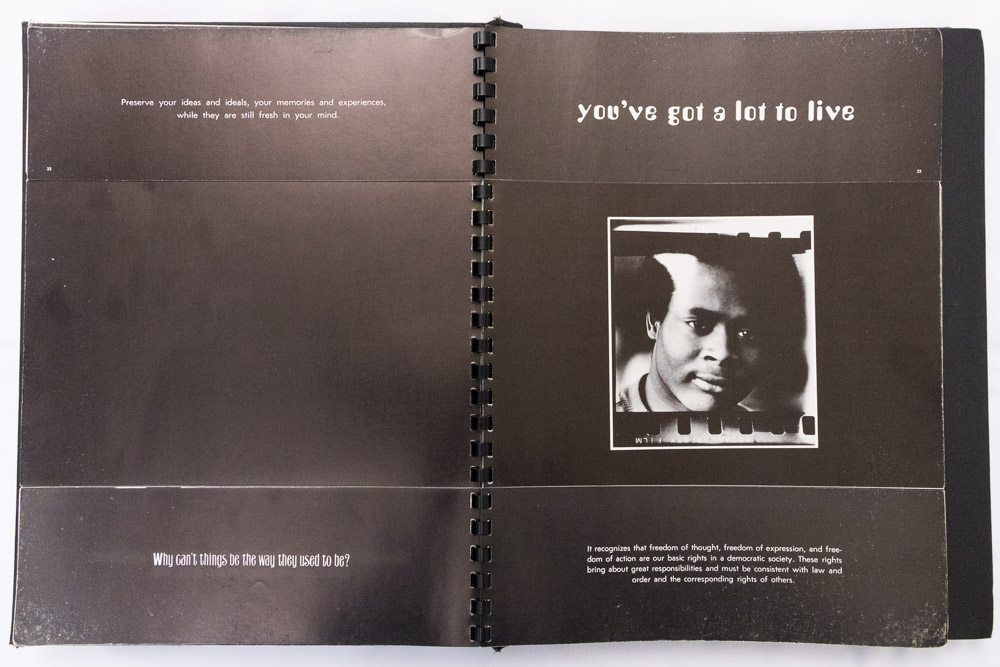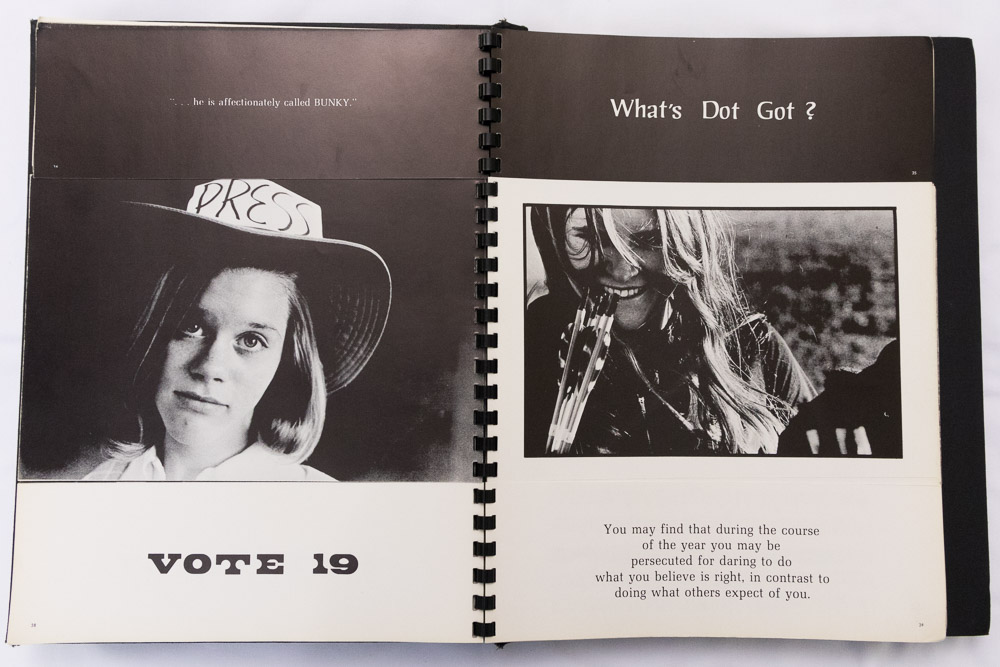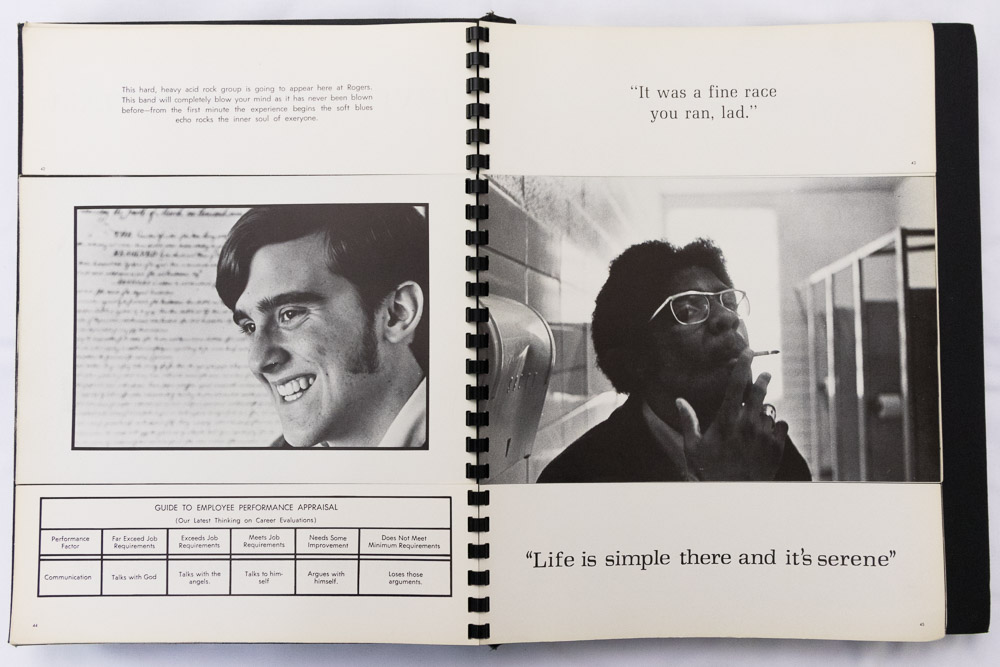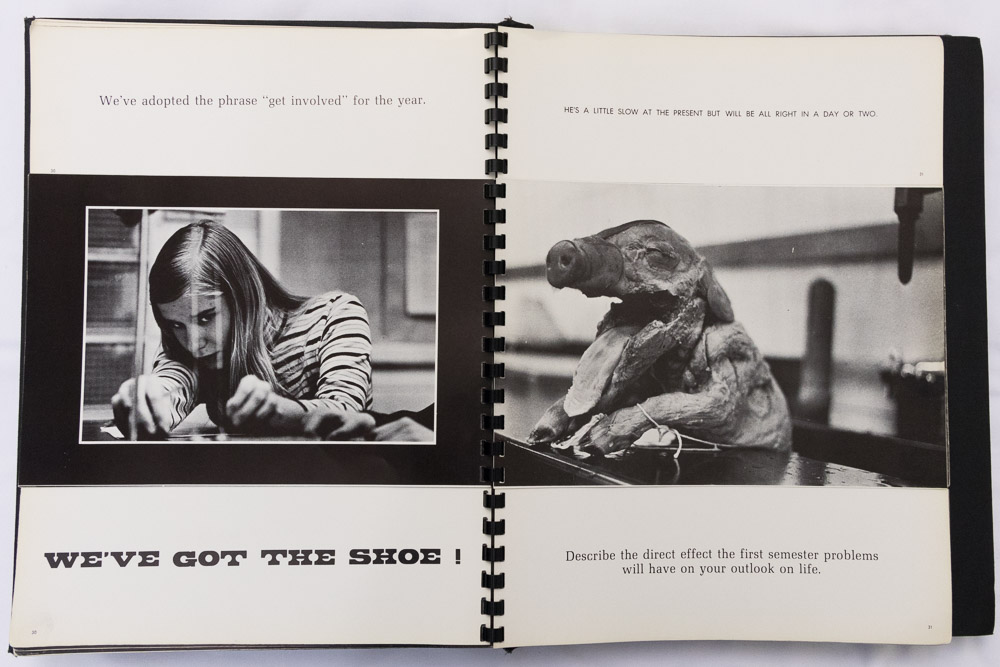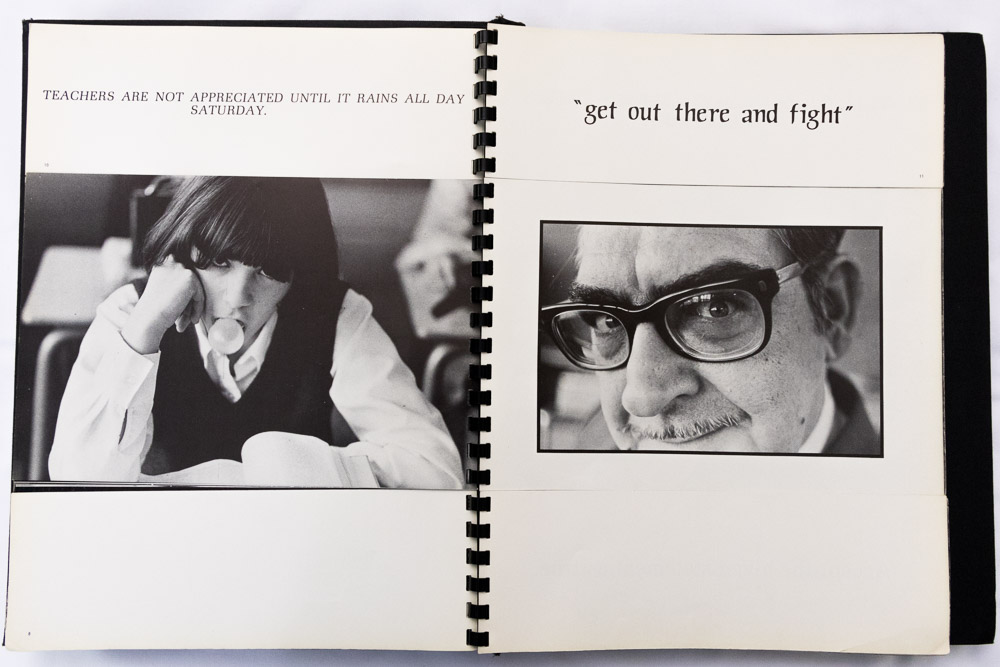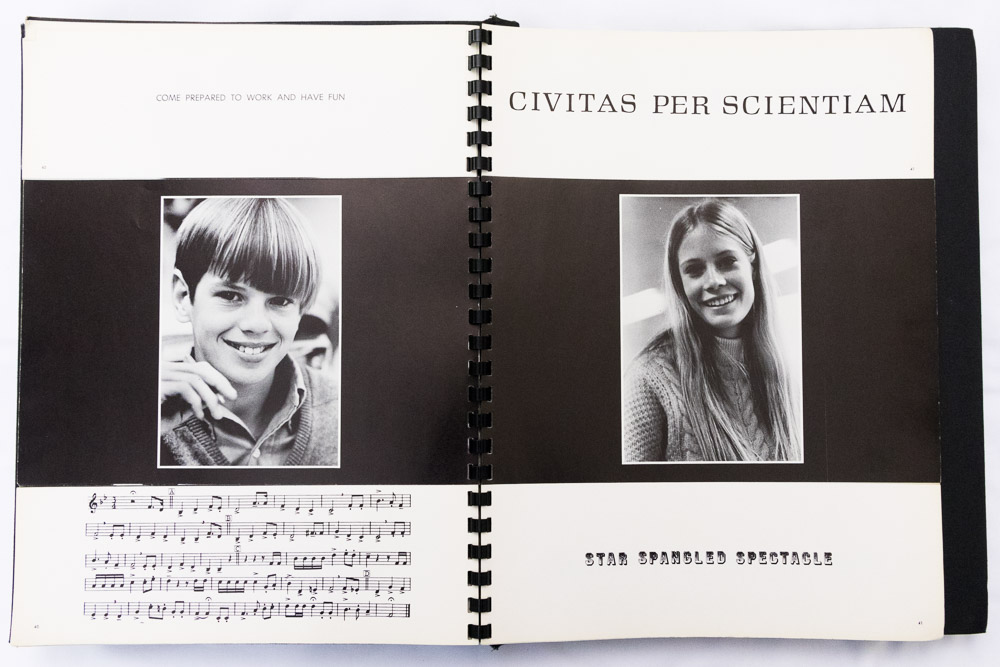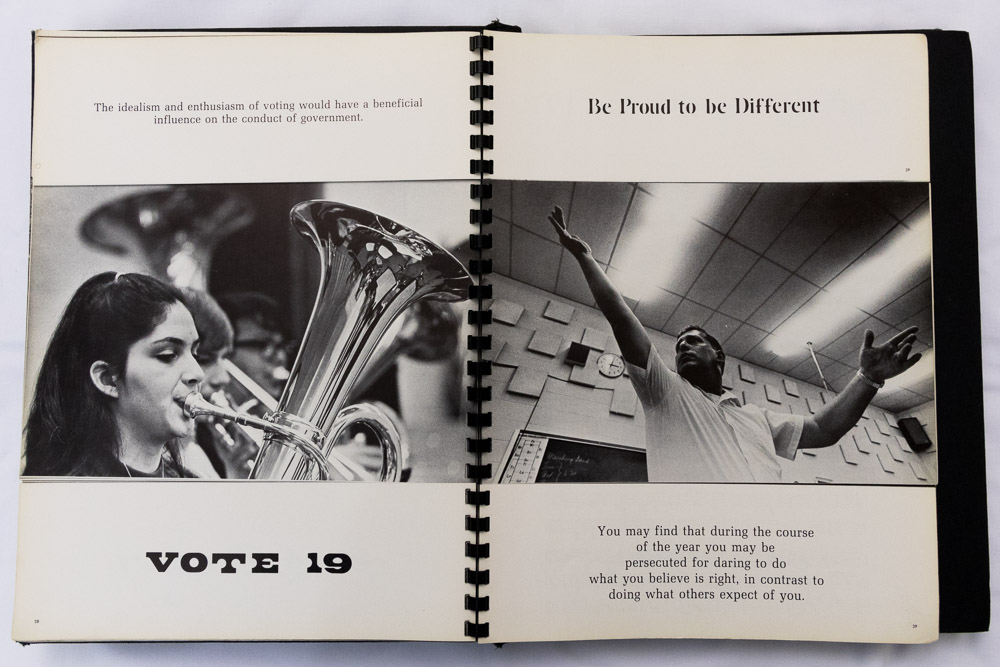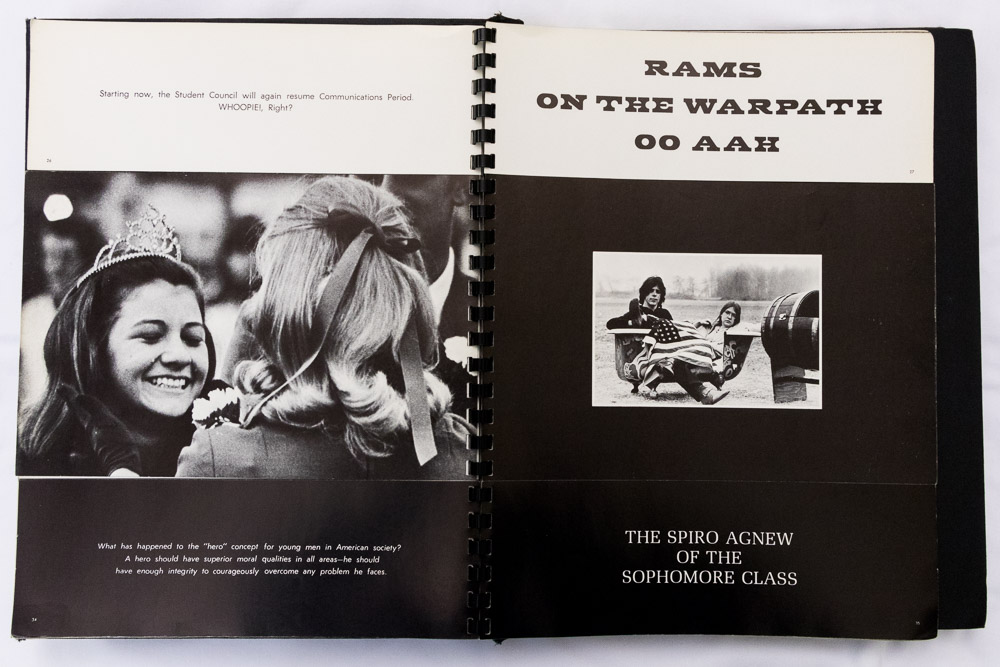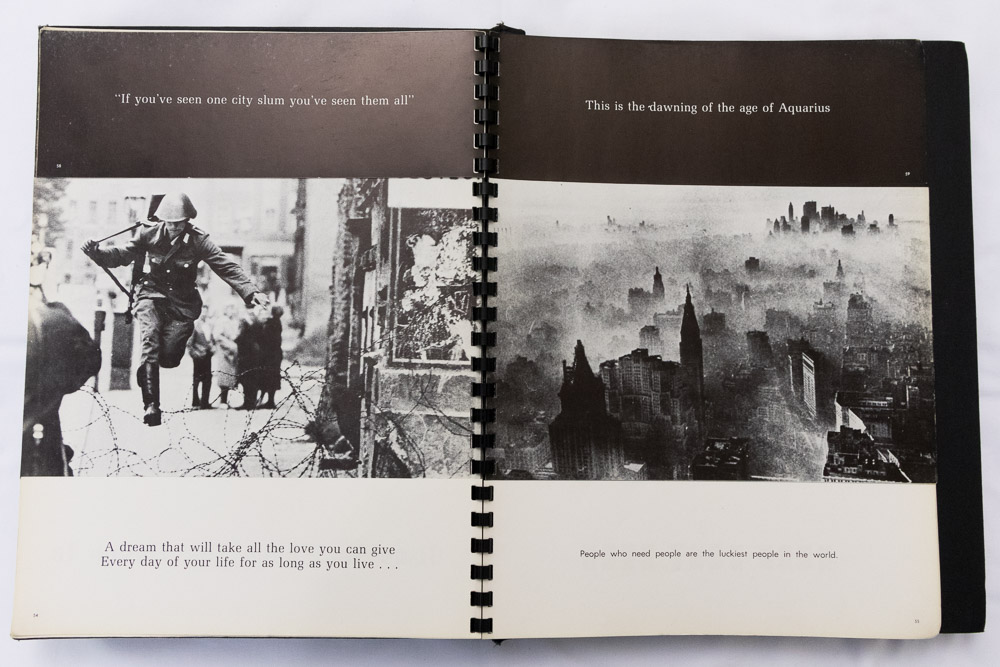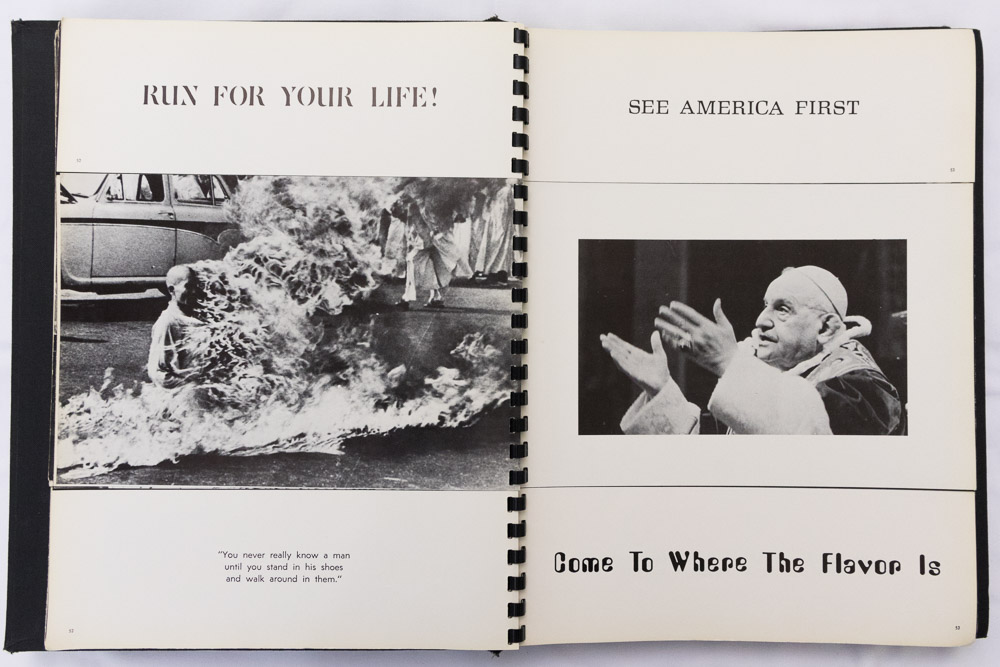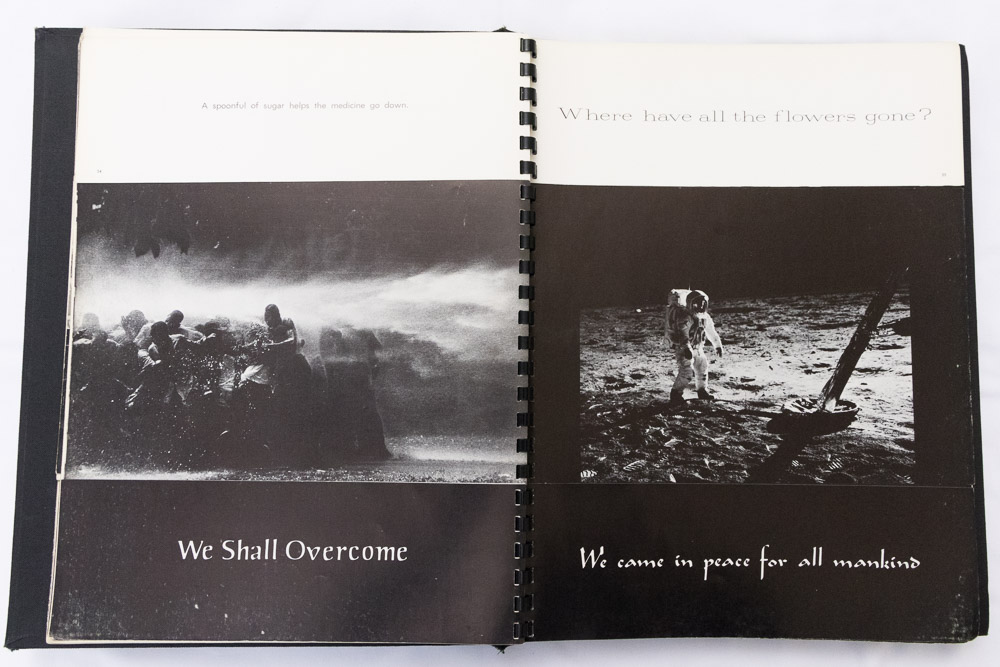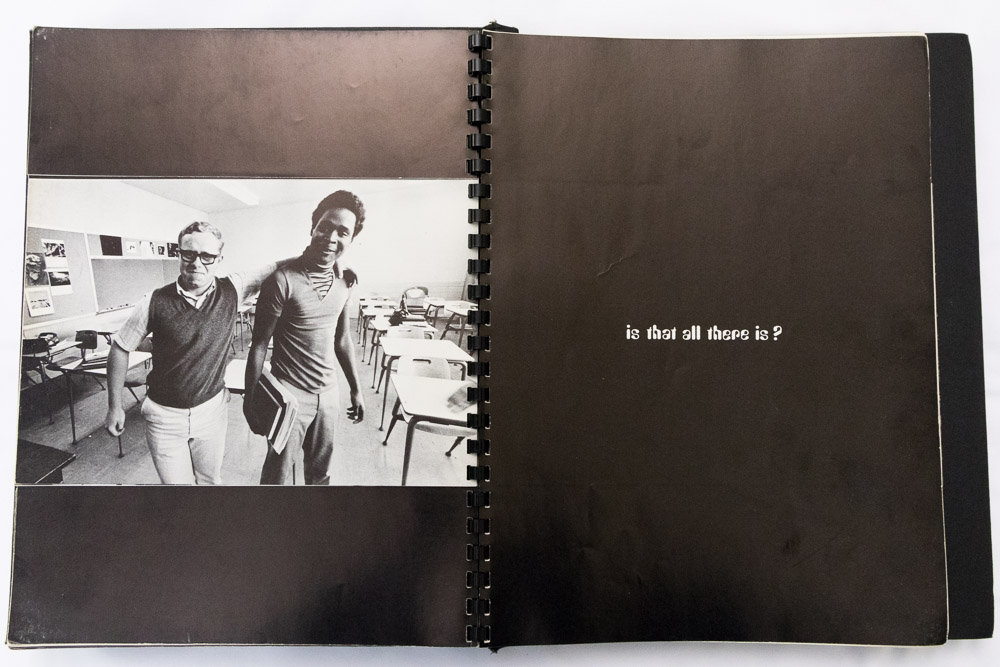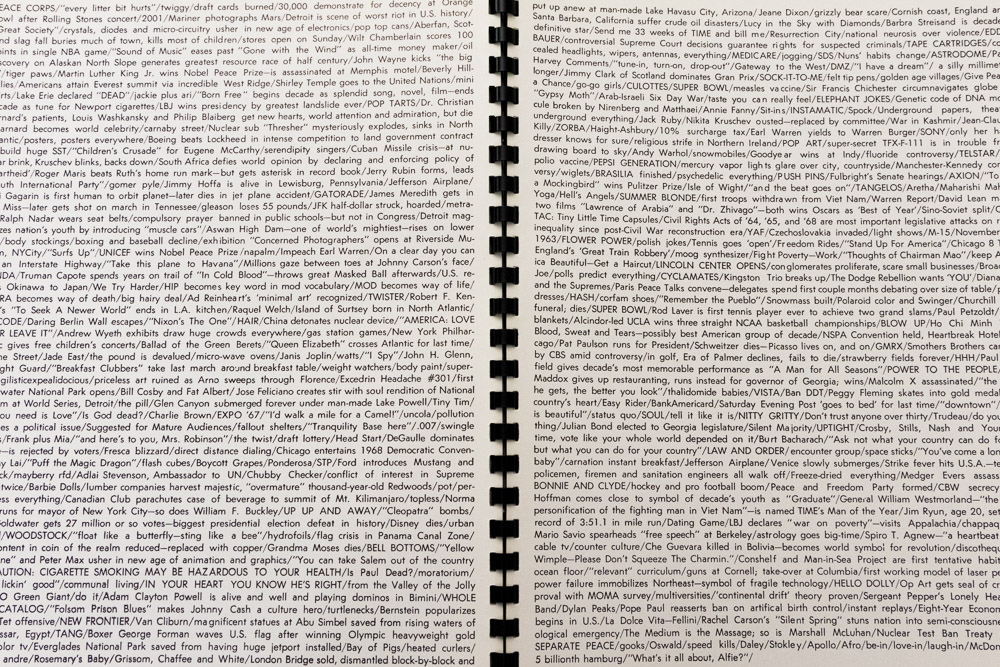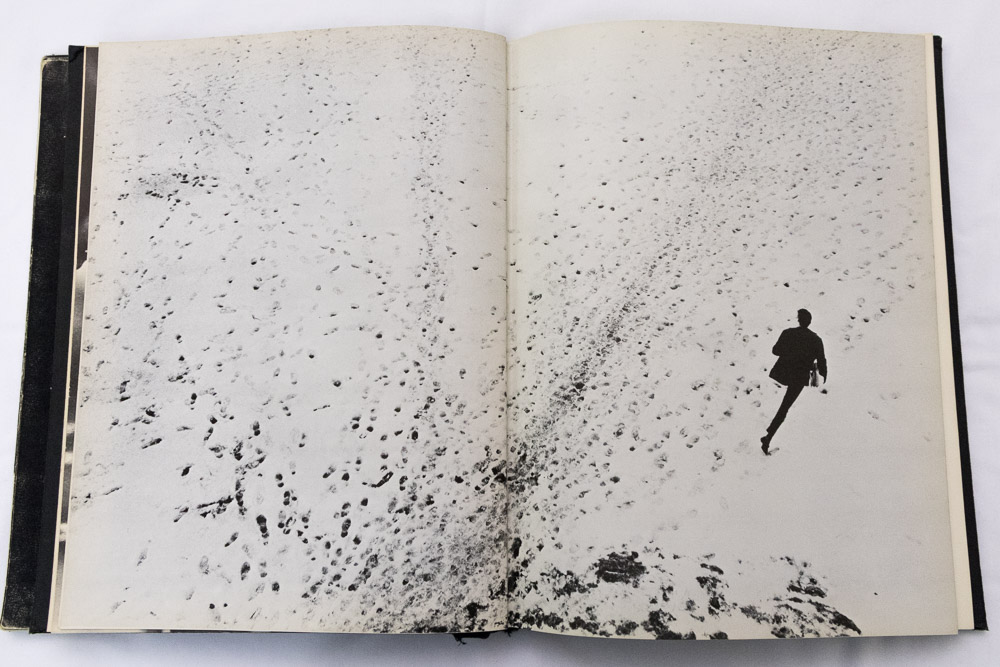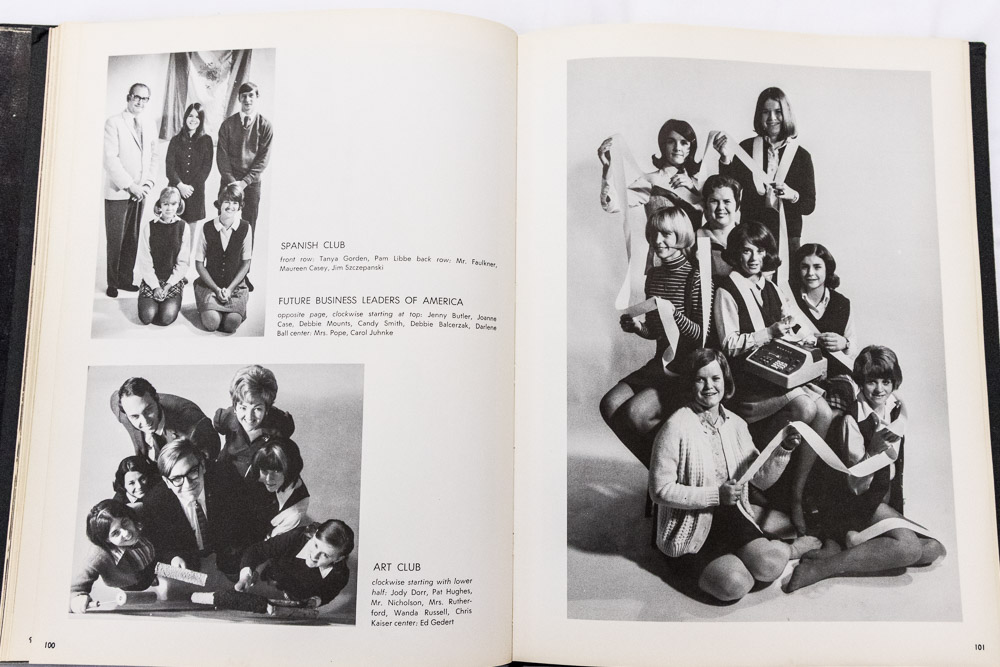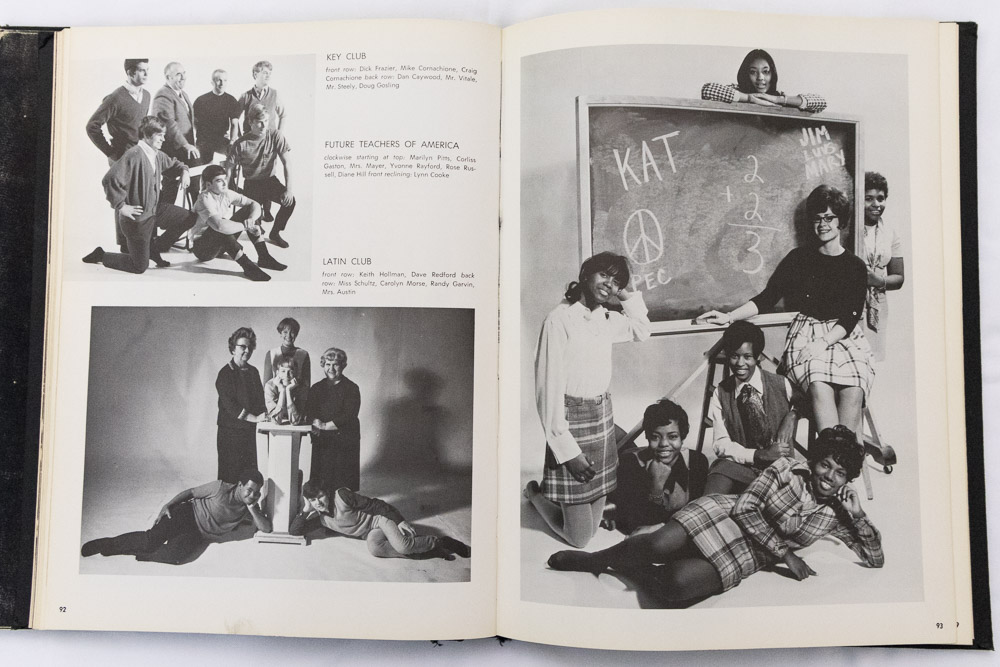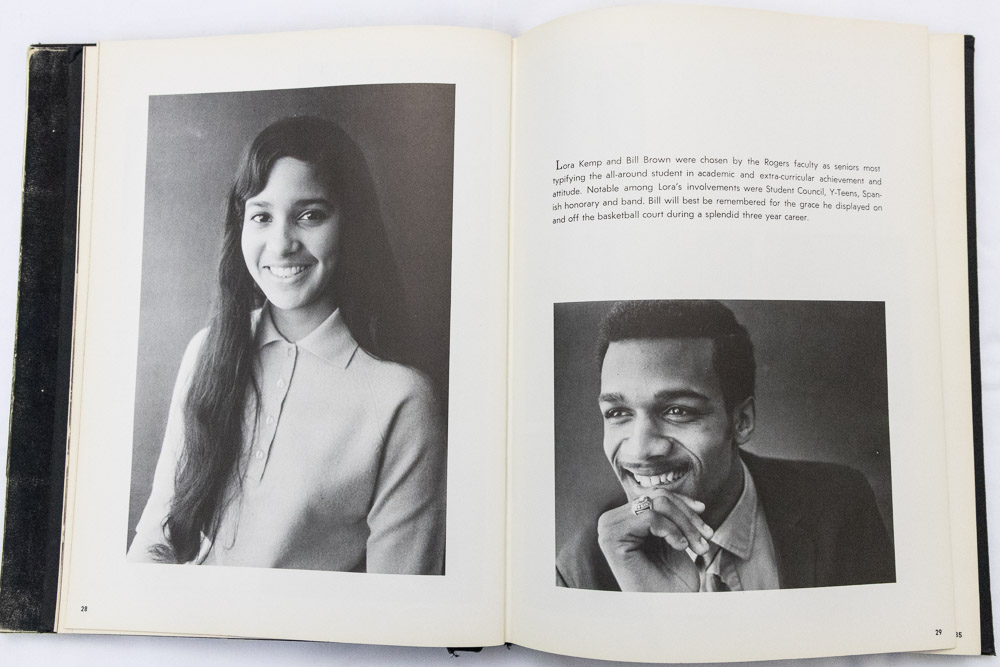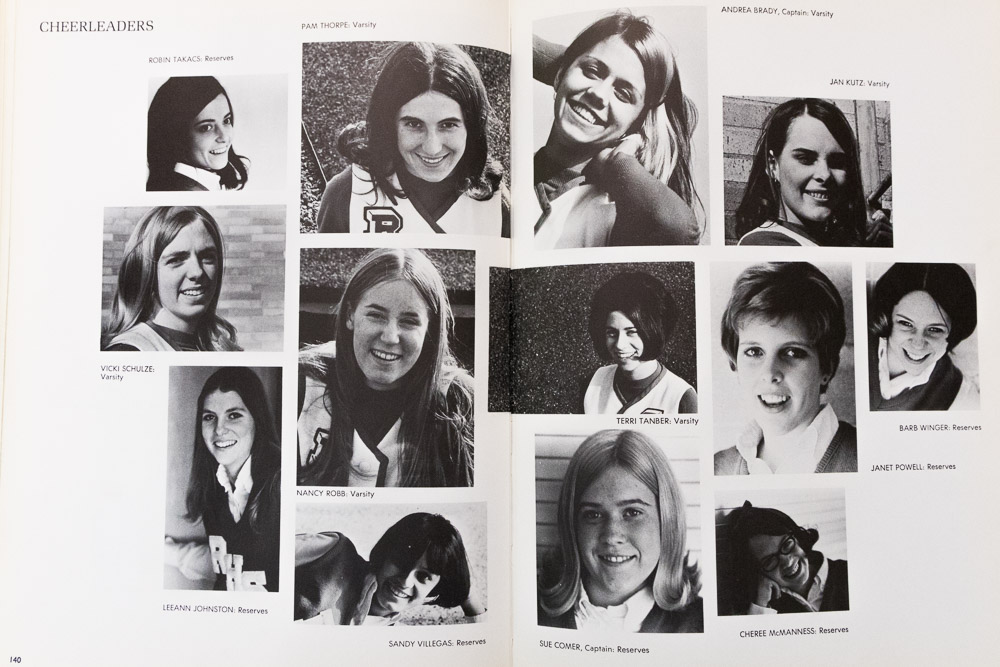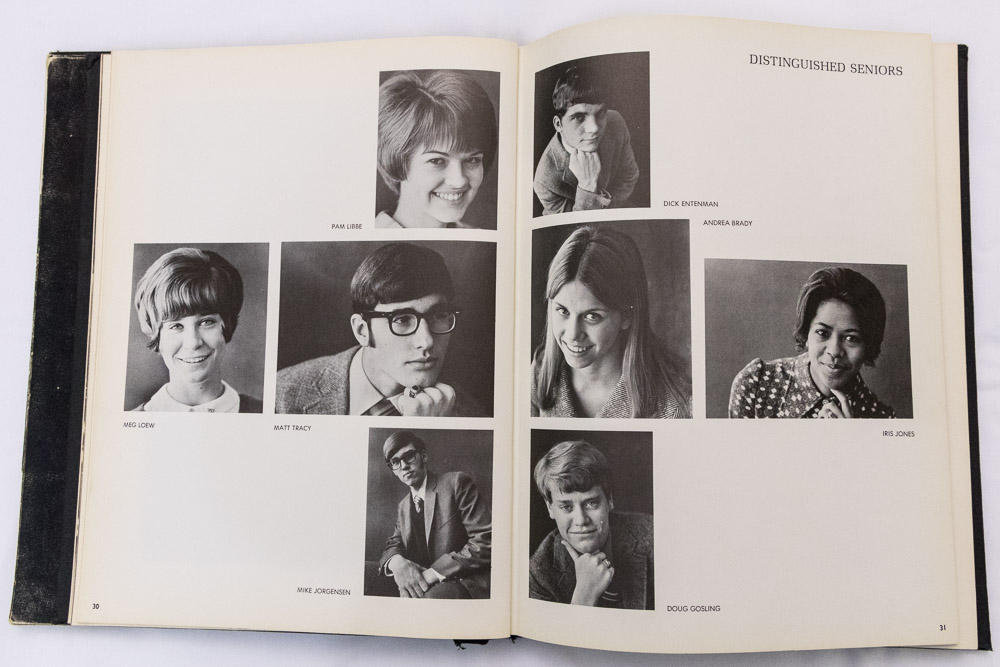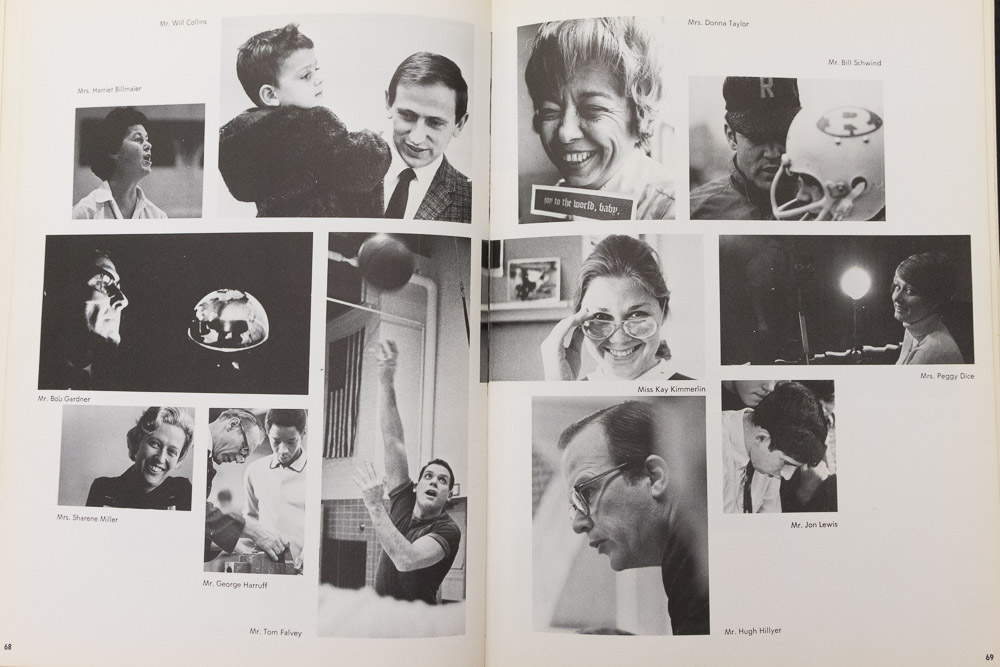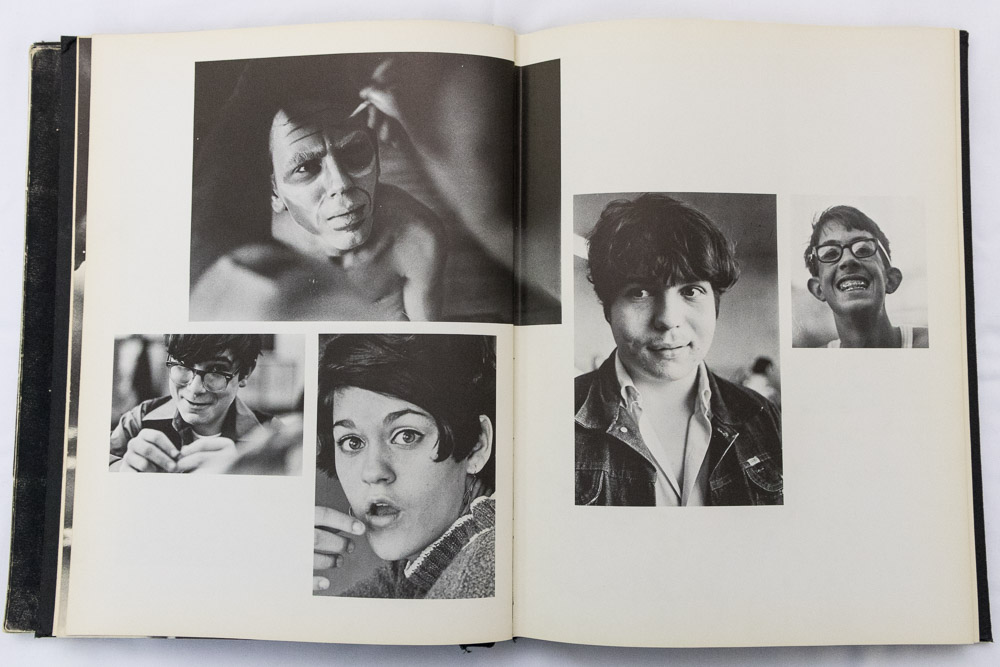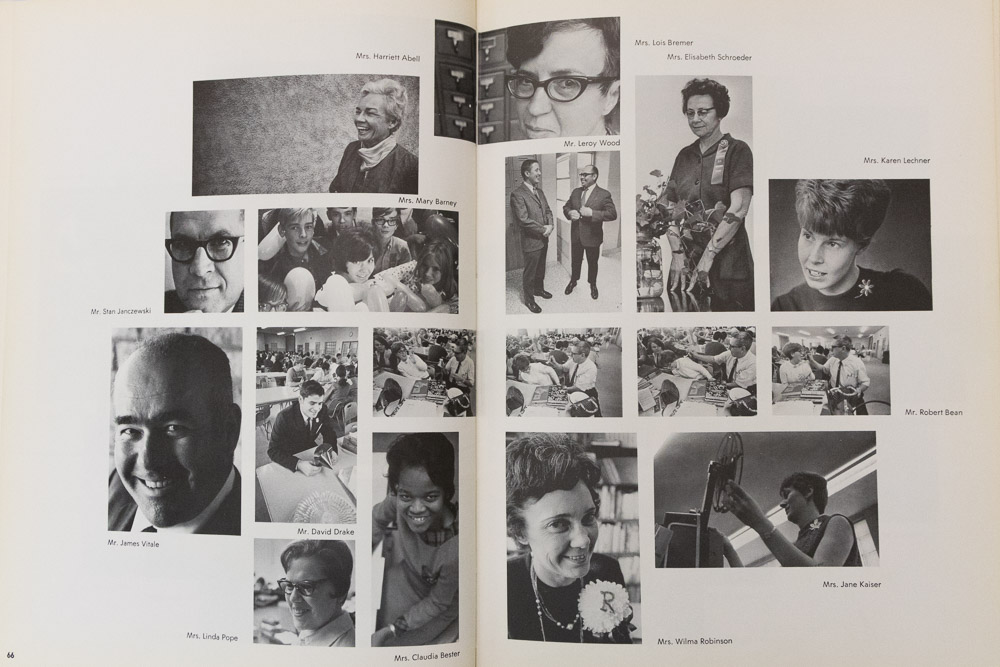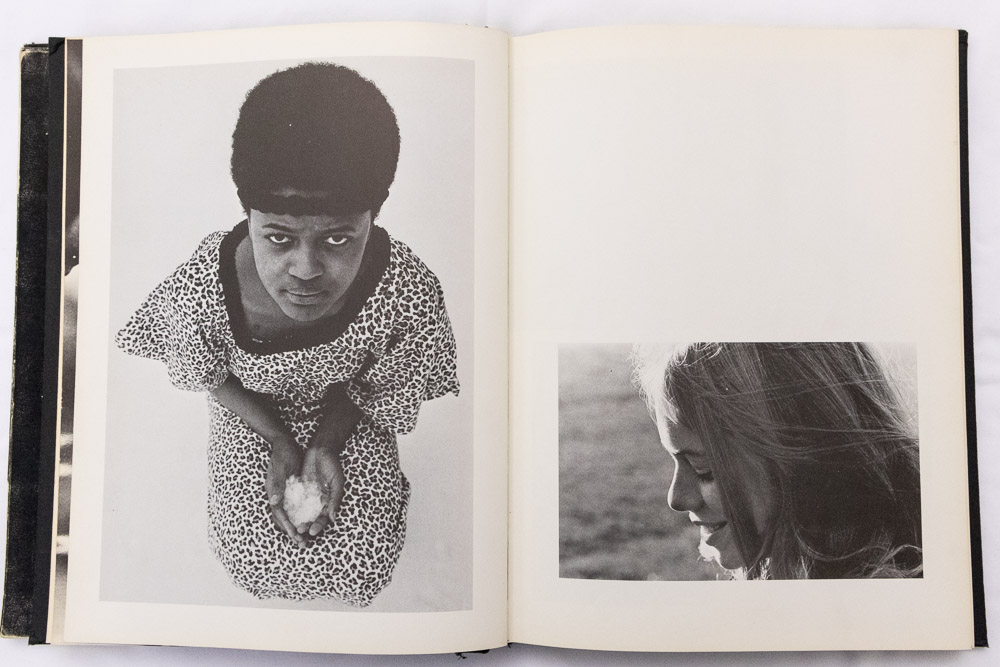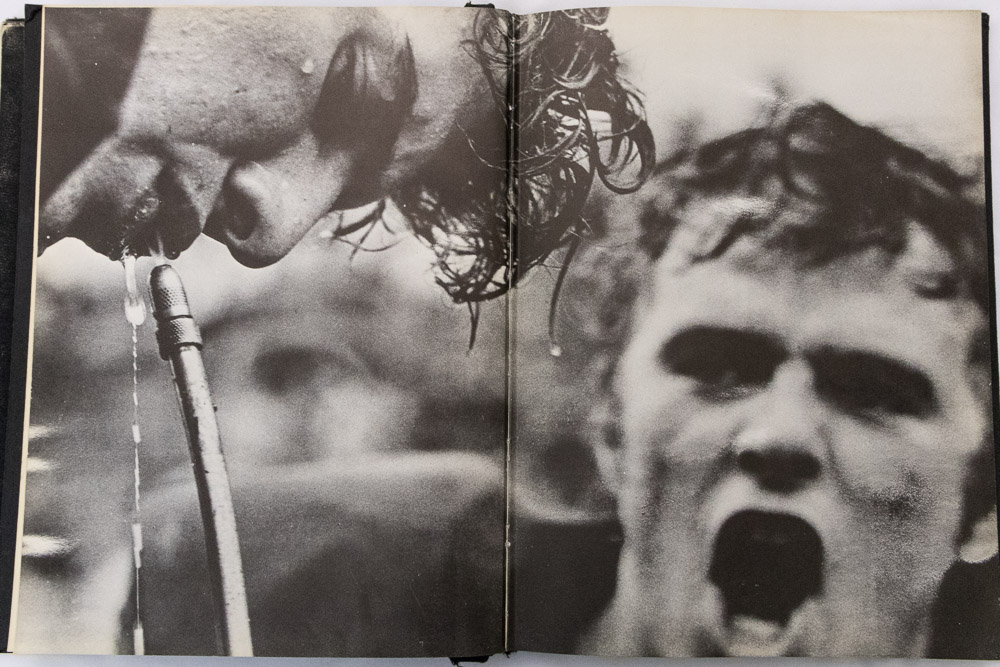 Smart, clever, creative, cool. Stuff that just settled into my subconscious about photography and what went into it.  Sam Abell was an inspiration to my nebulous self that had no clue, not even for another six or seven years, that I might actually become a photographer.
Sam Abell left the next year to work for National Geographic — to the top of the world, that was his destiny. It was the most coveted photography job for the most iconic publication, through which his beautiful photos are appreciated by, and inspire, millions of people. We were so lucky to have him to ourselves for that one year.
Robert Frank
In college I majored in painting, my painting teacher, John Botts was a great mentor. He was extremely charismatic and philosophical. He had all the answers. Students followed him around like he was the Pied Piper.
When I discovered photography during my last year of college, I found my thing. There was no going back to painting. Perhaps to John Botts' relief.
But John Botts thought my photos were really good. The mentor that he was, he gave me a first-edition of Robert Frank's The Americans (in trade for some of my photos) because he wanted me to know about Robert Frank's unsentimental, poetic, loose, artistic, and truthful black and white photos. So forevermore, Robert Frank became my favorite photographer..
I still say Robert Frank is my favorite photographer, even though I recently sold the book on Ebay for $1,500. (I am so unsentimental!)
Duane Michals
I loved Duane Michals and his storytelling photos, and I heard he was pretty nice to young wannabees. So I made a trip to New York to show him my work.  He invited me to his studio, but when I got there, he needed to rush off to the bank to get a deposit in, and said that he'd look at my portfolio there.
He sat on a bench at the bank and looked at my portfolio. I brought way too much stuff, including my camera and tripod to memorialize the event. He very kindly played along.
After he looked at my portfolio, I asked him the burning question that I really needed him to answer for me: "Do you think I can move to New York?"
"Why not?" he said, "I did."
That's all I needed to hear! Duane Michals gave me permission to move to New York!
0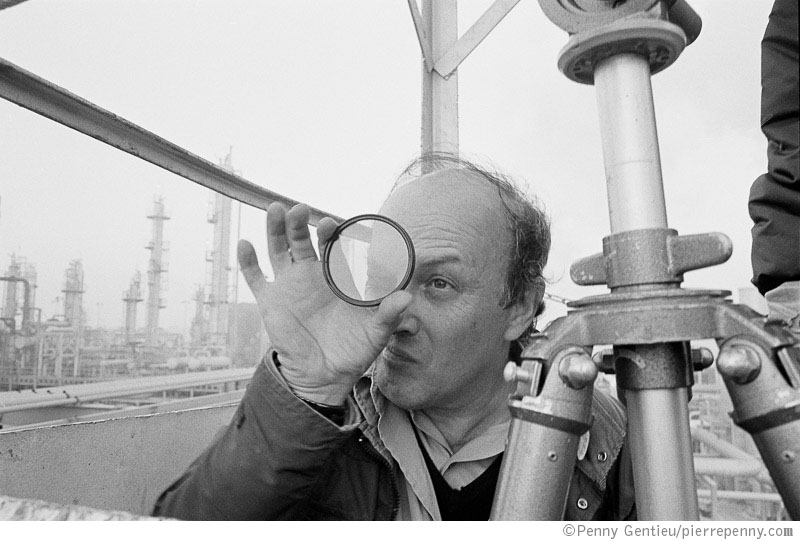 Bruce Davidson
I was Bruce Davidson's first female assistant. I just fell into it. A female colleague in my ASMP assistants' group had been trying to persuade Bruce Davidson for a very long time to hire a woman – to hire her. He finally offered her a freelance job. But how terrible, she was already booked, and she couldn't do it! So she passed the opportunity on to me. Bruce Davidson apparently had his mind set on hiring a woman, because he hired me, even though I told him I had never worked with strobes before.
He said, no problem, that I could get familiar with the lighting equipment at his apartment while he was in Vancouver. His wife would let me in. I was to pack up 10 cases of lighting gear and fly with them to San Francisco, where he would meet me from Vancouver, and we would start the job. I would be the only assistant.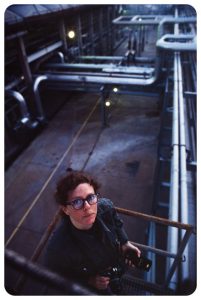 The job was an annual report for Celanese – a 10-day shoot spanning seven states. Bruce Davidson realized the very first morning just how much I didn't know about strobes.
I tried, I really tried! But they didn't have youtube videos back then!
He told me that after work that day I had to take all of the equipment into my room and learn it, by myself, and stay up all night long if I had to, but I'd better know the strobes inside and out by the next day.
But that wasn't necessary. We worked 10 hours that day (and every day). By early afternoon that first day, I definitely had the hang of the strobes, and I was totally a pro!
Did I mention that Bruce Davidson was a really hard worker? We started at dawn and worked all day and sometimes getting a break for dinner but most times catching a plane for the next location. He shot tons of film. Even when he wasn't shooting, he was a demanding boss. He always had to play Scrabble on the plane, in the waiting area, in the cab, wherever, using his magnetic Scrabble board. I never caught a break! But he paid well, $125 a day, which was a lot for 1981. He would say, he worked his assistants hard, but paid them well.
I'm not complaining, and I actually worked for him a few more times after that over the next couple of years. So I feel good about myself!
I learned strobe lighting from Bruce Davidson, and unfortunately (maybe) I picked up his work ethic. But I have yet to own a magnetic Scrabble board.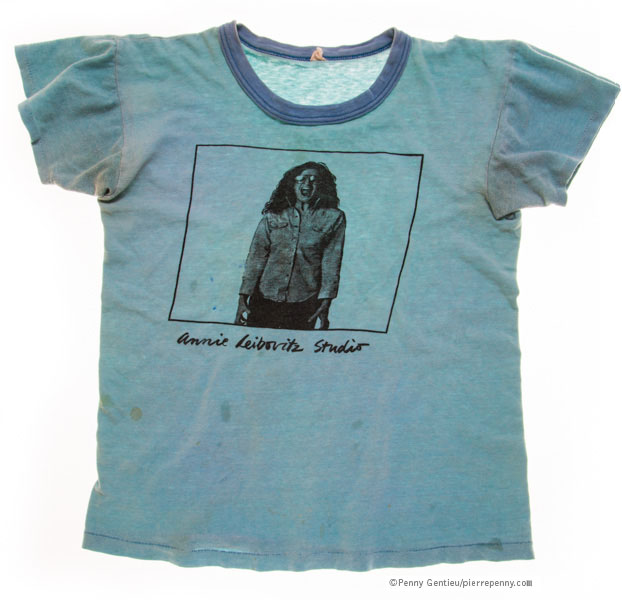 Annie Liebovitz
I had a great gig processing and printing for Annie Liebovitz during my first couple years in New York.
The t-shirt, above, was made by her first assistant, George Lange, as a joke for her birthday, because Annie Liebovitz had a reputation for screaming at her assistants. She never screamed at me, because I rarely assisted her other than the darkroom work, which was done outside her studio. But I did work on the John Belushi shoot. I was sent home early though, because she liked to be alone with her subjects, so she could try to get them naked for the shot. At least that's what I understood.
After a few years and I was doing more of my own photo shoots (I had just gotten an assignment from Vogue!), Annie Liebovitz called and asked me to be her studio manager. I didn't even hesitate before answering — my cocky delusional self told her I couldn't because I was too busy doing my own thing.
Immediately afterwards, I felt like that was the dumbest thing I ever said. What an amazing photographer to have worked for, and think of the connections I could have made! But in retrospect I feel like I did the right thing, because I have managed to have a pretty nice career in spite of it all. (And I named my daughter Anna.)
π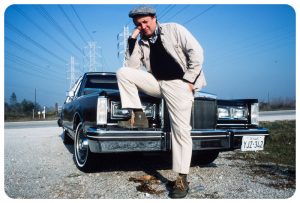 The last time I saw Bruce Davidson was in 1985, having run into him at the color lab where I was printing my new baby project — naked floating babies printed life size. I showed him the prints, and he gave me the best compliment ever. "I think you really have something there."
And I did.
π