Immigrants and Industry
Pierre Gentieu (1842-1930) came to America from Orthez, Lower Pyrenees, France in 1860 when he was 18. While still in France, he drew and painted, and learned the bookbinding trade. While little is known about his introduction to photography, it could have been through a cousin who owned the first camera in Orthez. His experience as a Yankee soldier and his being a subject of a 1863 Civil War encampment field photograph might have contributed to his interest in photography.
Spanning from 1879 to 1917, Pierre Gentieu created a unique collection of photographs documenting worker life and families in the context of the dangerous work performed, much of it by immigrants and generational families of immigrants. The DuPont Powder Company was situated along the picturesque Brandywine Valley. They manufactured black powder for explosives.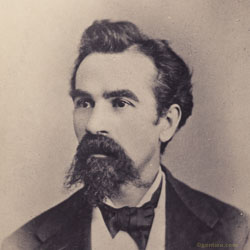 In 1877, Pierre, who lived in New York at the time, needed to find some work. He felt lucky to have found a job at the DuPont Powder Company in Wilmington, Delaware. Pierre began as a powderman in the Lower Yard. In 1879 he received the attention of his boss, Lammont du Pont, with a gouache painting he made of the Lower Yard. He was then promoted to a job making sieves for separating powder grains, which was safer and maybe saved his life from the frequent accidental explosions. In 1881, Francis du Pont appointed Pierre to be Yard Clerk and from then on, Pierre worked in the office.
Pierre sometimes brought his camera to work with him. Francis and other members of the du Pont family shared Pierre's interest in photography. Considered the "best amateur photographer in the Brandywine Valley," Pierre's was the only camera allowed on the yards.
Pierre retired in 1912, so the photographs of the yards and employees stop then, but he continued to photograph Civil War related events. The latest dated photograph in this collection is 1917. In 1946, Pierre du Pont, familiar with Pierre Gentieu's photographs, purchased a collection of 354 glass plate negatives from Pierre's children. Pierre du Pont made a set of prints for the family and the Eleutherian Mills Historical Library, and later donated the glass plate negatives to the Historical Society of Delaware.
---
---
Pierre Gentieu is often mentioned in the books on the old DuPont Powder Company. Pierre was a loyal employee who always gave more than what was expected. He made a valuable contribution to the history of DuPont and the Brandywine Valley. His work presents a rare, long-term study of a particular group of immigrants who worked in the gunpowder industry at the end of the nineteenth and beginning of the twentieth centuries.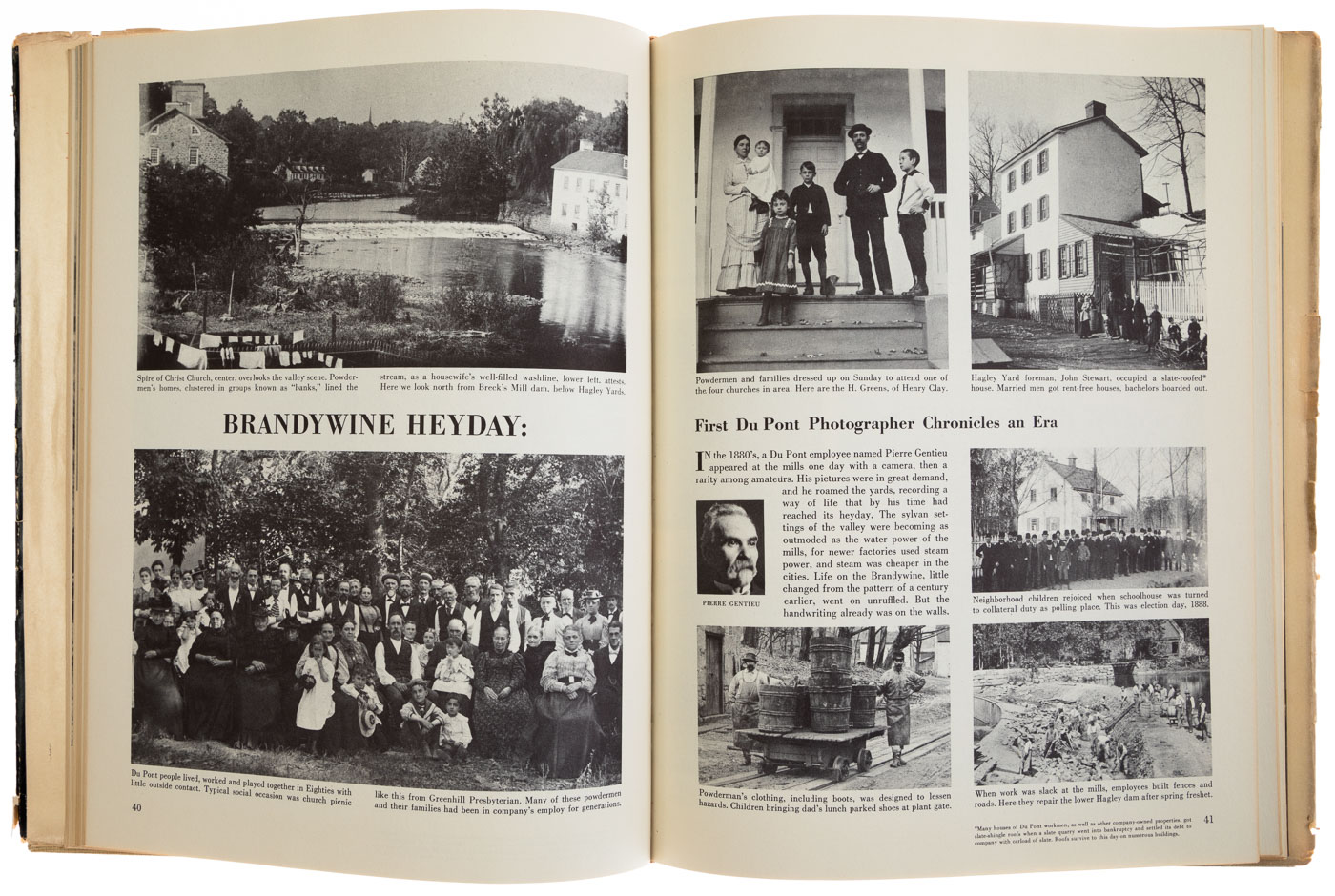 ---
---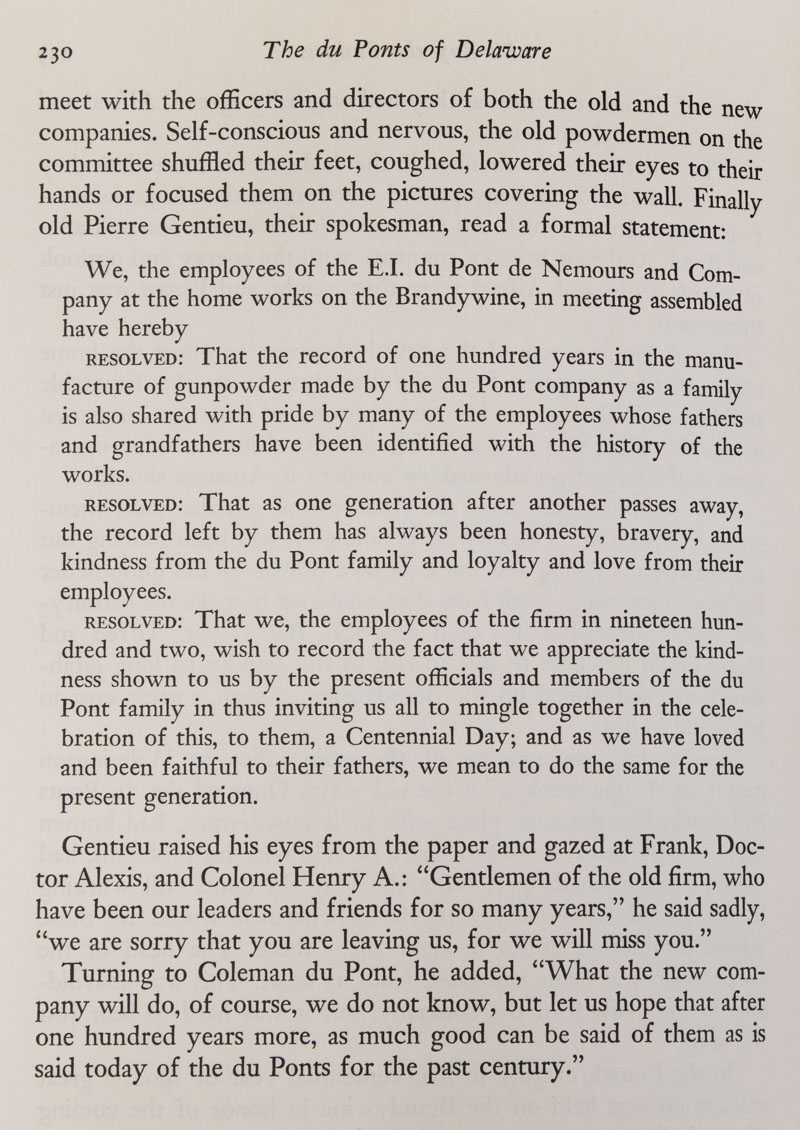 ---
"Gentieu's pictures show a deep sense of camraderie…

"Pierre Gentieu's photographic record of the Du Pont powder mills is rich and extremely valuable…

"Gentieu's photography was very straight forward, with simple camera angles and poses dictated not only by his equipment, but also by his clear minded approach. He was a gifted amateur photographer who desired to show things distinctly in his pictures. For this he was encouraged by the officers of the Du Pont Company, and we can be thankful that he has left us the benefit of his vision. His photography was to leave a mark in the history of the company he worked for so faithfully for so long." – Corporate Images: Photography and the Du Pont Company 1865-1972

---