My daughter, Anna Friemoth, is sharply focused. Looking back, I'll admit there was a good chance she would become a photographer. She was always a natural with a camera in her hand, starting with that toy we bought her when she was a baby. Still, I wasn't expecting it. I think it's so sweet what she told the writer, Janet Romaker, who interviewed us for a feature in The Blade:
I didn't have much of a choice. After all, I was named after Annie Leibovitz. Growing up, I would relish my time in my mother's studio. Some of my favorite people as a child were my mother's stylists and assistants. I couldn't wait to get out of school and go see what my mom was photographing that day.
Anna has a real style, which I think may have less in common with me and more in common with the visual simplicity, subtlety, and love of glamour that she shares with her grandmother, Audrey Gentieu. But there is something about the photos I was taking while she was growing up that is strangely similar: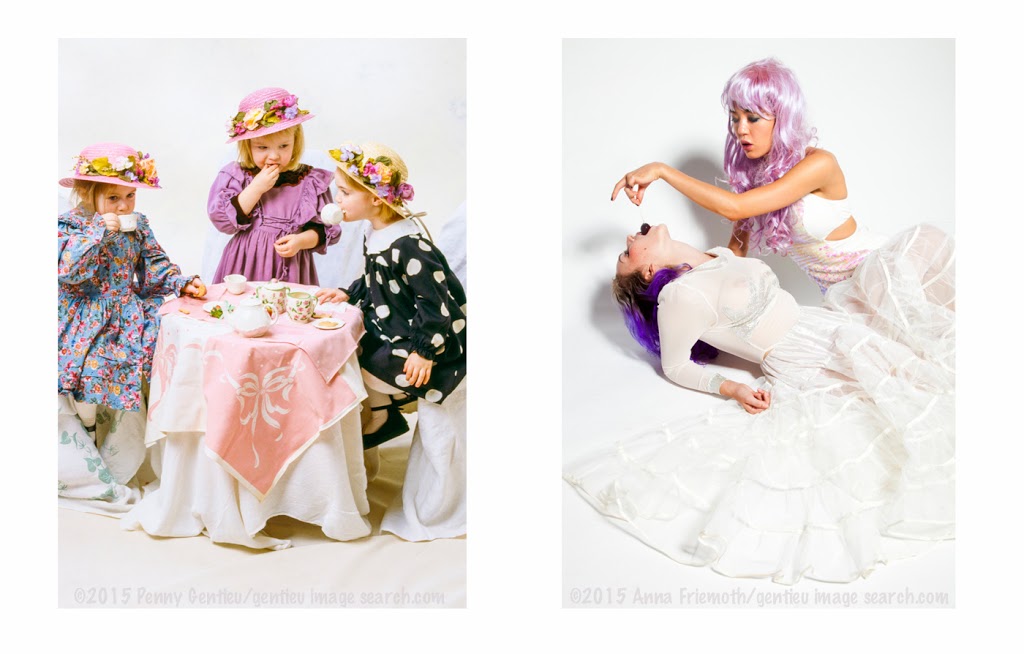 The purple hat, the purple hair, the purple wig, the purple dress, the purple lolipop, the purple flowers, the purple!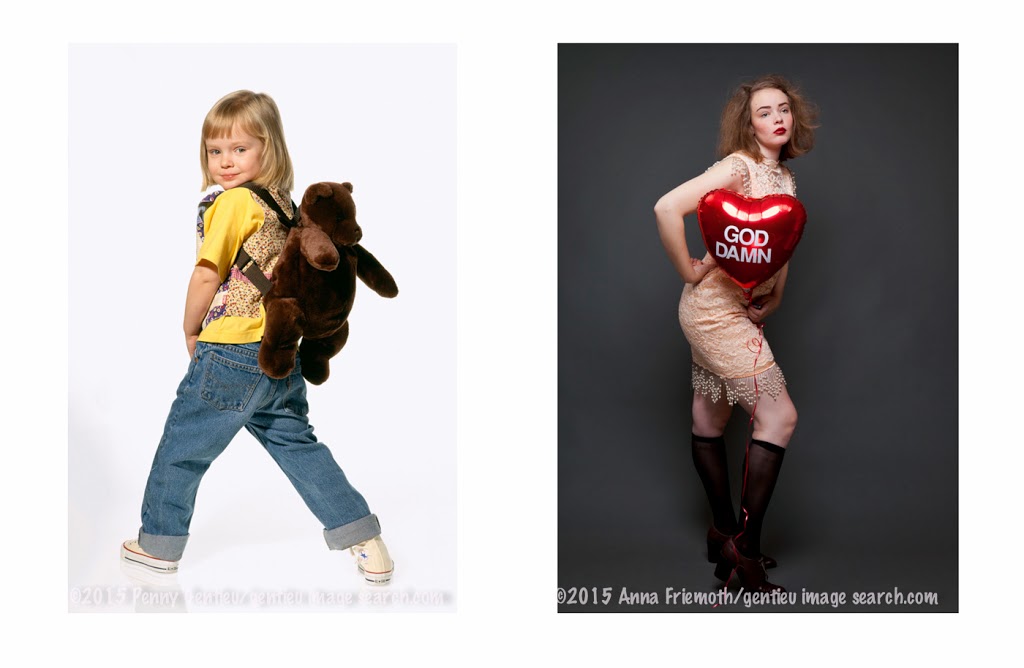 Same style, same subject matter.
Exploring the dynamics of family relationships and interactions, while sporting a bold splash of plaid.
additional similarities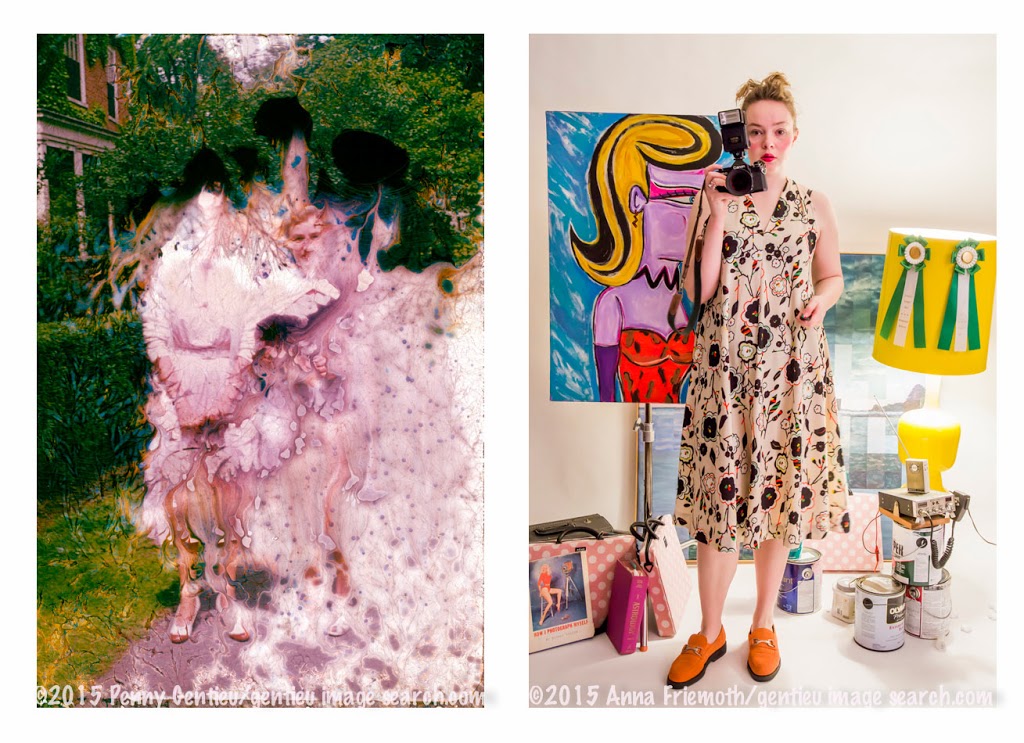 Two Women on a Sidewalk, from my Confabulations series. Anna's projection of her older self as a photographer, but nothing is futuristic, in fact it's all really old. The two women on the sidewalk is futuristic, showing the reaction of time and nature on an old piece of film. Yet there are a lot of similarities between the two photographs.
Another image from Confabulations, the man in the middle of a map of the United States. But he's really in water. Anna's tattooed man lying in the middle of the Maumee River, like he's the original man of the land.
The Statue of Liberty in the New York Harbor, photographed from the World Trade Center, Windows on the World. Anna's rendition of Lady Liberty extending her arms, welcoming all the immigrants.