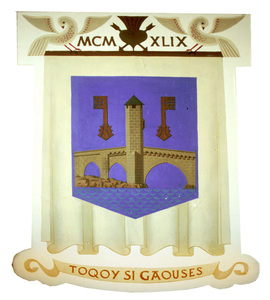 Toques si Gaouses is the motto of the American Gentieu family. Pierre adopted it from the town motto of his birthplace at Orthez, Lower Pyrenees, France.
Legend has it that this was the motto of Gaston Febus, Lord of the Pyrenees in the 1300's, and whose castle was right up the street from the fortified bridge that is pictured here. The castle was directly across from the Gentieu homestead. Another theory is that "Toques si Gaouses" was taken from a children's game in Toulouse. Either way, it works.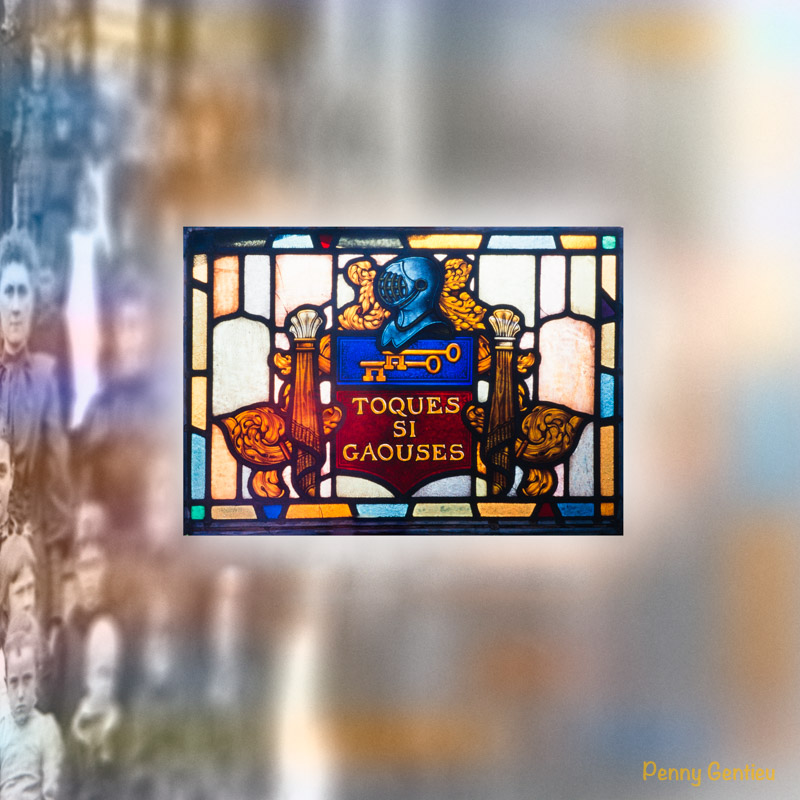 This is the stained glass window that was commissioned in 1929 by Frederic, Pierre's son, to be installed in the fancy house that he was just completing when the stock market crashed. He lost nearly all of his money in the crash. However, he was able to retire to Ventnor on the Jersey shore, where he died in 1951 at the age of 79.